Book recommendations led to a trip abroad for R.J. Sayler
Andy Newberry

21 November 2019

1 min read
R.J. Sayler had built up a trust in Dr. Michael Mills. The two had hit it off well his freshman year in Mills' Foundations of Business class. And Sayler had learned to trust his professor's book recommendations, too.
But Study Abroad and flying across the ocean? That was a different level of trust and commitment. Mills planted the seed. And with his window closing on his career as a student, Sayler went for it.
"And now I really want to go back," Sayler said of his experience with 2019 Study Abroad in London. "It was a really good change in perspective. I had decided that hey, it's my last summer before I graduate so let's see what happens. I decided this would be very good for me."
Sayler had been away from home before as part of a residency program in Dallas during high school. He found MSU Texas because of his soccer skill and played 14 games as a defender in 2017. He still likes to stay in shape as he purchased a gym membership at the school in London. The goals for the accounting major only became bigger after this journey.
"You think you're ambitious and you go over there and they're draining canals and building skyscrapers in 18 months," Sayler said. "It's a little bit more ambitious because you think hey, I want to have a rental house by the time I'm 25. It's kind of putting in perspective that the goals you might have here are relative to everything you've known."
The figurative "box" Sayler lived in expanded after his experience, he said. He encourages students to try Study Abroad themselves. The lessons he learned are plentiful.
"Figure out budgeting, what you can survive on? And do your research on food. While the food in America can last a month in the fridge, food in London might last four days," he said. "What are you willing to sacrifice to get somewhere and do something you've never done? If you have to save for a year, do that, and I'd say it's worth it. For me, it was a seven-month commitment before I even got there."
Top photo caption
R.J. Sayler with Study Abroad students at Canary Wharf in London. (A J Lopez III/MSU Texas)
Chance to see Chelsea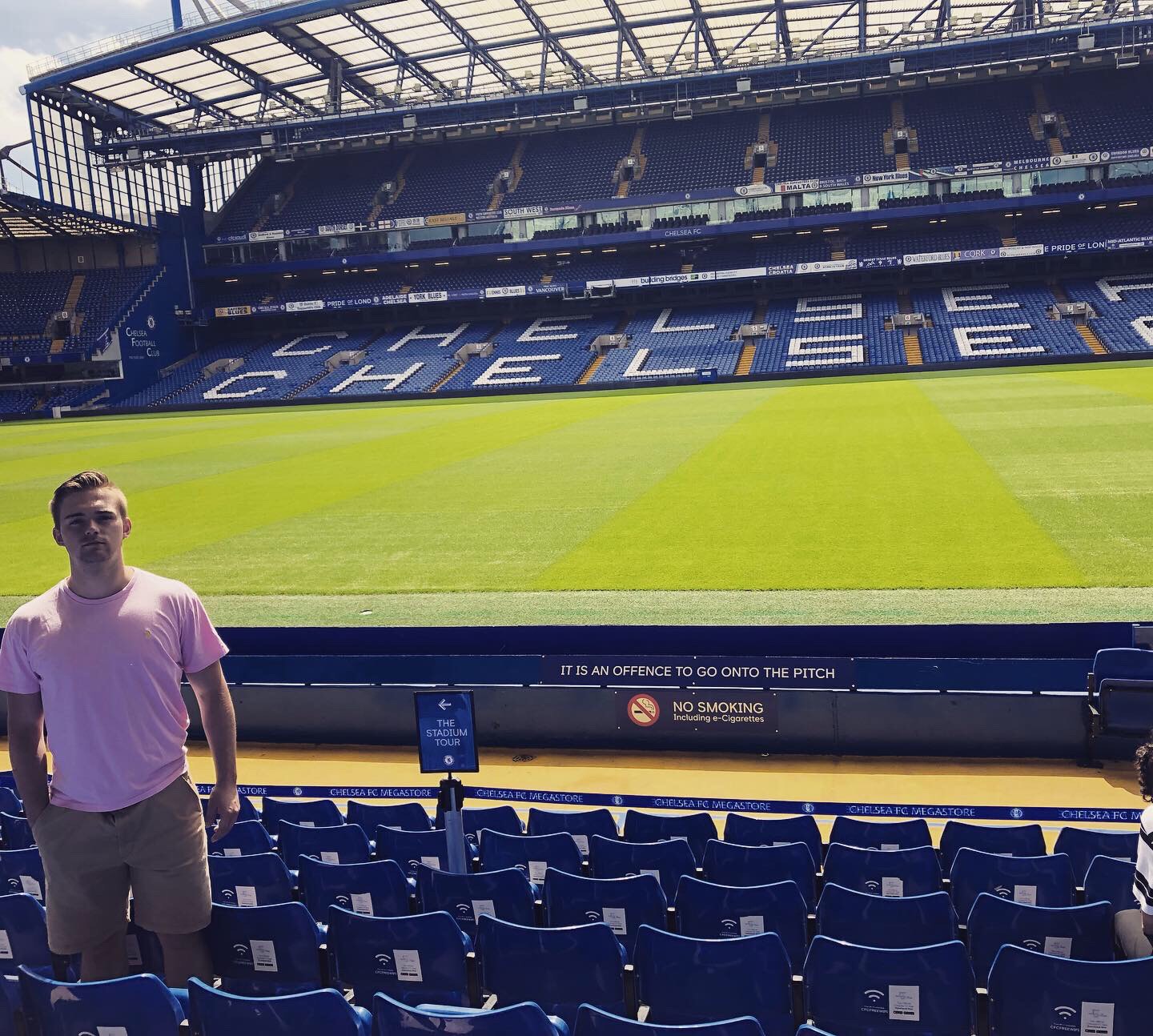 International Education Week (Nov. 18-22)