Beth Reissenweber named VP of Administration and Finance
Midwestern State University is pleased to announce the appointment of Dr. Beth Reissenweber as the Vice President of Finance and Administration.
Reissenweber emerged from a national search guided by AGB Search as an individual with vision, experience, and the background to lead the university's finance and administration. She arrives at MSU after serving as Vice President for Finance and Administration at Augsburg University and as Vice President for Finance and Treasurer at Aurora University.  
"We look forward to working with Dr. Reissenweber to maintain our stable financial and administrative positioning at MSU Texas as we work together to achieve our goals to increase enrollment and extend our reputation, " MSU Texas President Suzanne Shipley said.
Reissenweber will join staff at Midwestern State on August 15.
"I am very excited and honored to be joining the MSU Texas community under the leadership of President Suzanne Shipley," Reissenweber said. "During my visit to campus, I enjoyed meeting so many outstanding individuals dedicated to MSU, its students, and the Wichita Falls community."
The campus itself was also a draw for Reissenweber. "I was impressed by the beautiful campus and summer renovations such as the vibrant new learning spaces in the Moffett Library and terrific new Health Sciences and Human Services Building," she said.
Reissenweber earned her Ph.D. in educational studies from the University of Nebraska-Lincoln, her MBA from Indiana University, and she holds the BS in Business Administration from Elmhurst College. She began her professional career in the treasurer's office for the First Church of Christ Scientist in Boston, Massachusetts, in 1985. She also progressed through positions of increasing responsibility at Roosevelt University from 1996-2008.  
Reissenweber is a member of the 2018-19 Class of the Executive Leadership Academy, American Institute for Academic Leadership. She earned awards at Augsburg University, including runner-up in the 2017 Association of Commuter Transportation National Marketing and Outreach.
She's embracing her next challenge.
"MSU Texas is an amazing institution," Reissenweber said. "The team there is just terrific. I'm looking forward to the opportunity to serve there. And I look forward to attending sporting events this fall with my family, and cheering on the Mustangs! Go Mustangs!"
Boundless Opportunities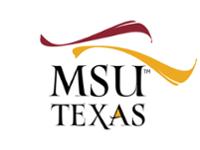 Give to Boundless Opportunities
Related Posts
Culture and Society
General
Education
Business and Government
Policy and Law
Culture and Society
Education
Policy and Law
Business and Government
General
Student Life
Business and Government
Education
Student Life
General
Policy and Law
General
Business and Government