General
Health and Wellness
Desire to give back sparked Sanchez's quest in Respiratory Care
Andy Newberry

11 March 2021

2 min read
Jose Sanchez wants to help people. He wants to give back to his community. He didn't know when he started college he'd be helping his hometown in a pandemic.
To achieve those goals Sanchez found the place for him was the Respiratory Care program at Midwestern State University.
Sanchez grew up in Wichita Falls and plans to work in the area after he graduates in Spring 2021. "It has definitely been a challenge to learn during the pandemic since respiratory is a very hands-on field," Sanchez said. "MSU has done an excellent job in adjusting the curriculum so that the things that can be taught online have been transitioned, and the things that still need to be done in person have been modified to do so safely for everyone. The pandemic has definitely strengthened my resolve to help others, especially with many patients needing respiratory therapists now more than ever."
Sanchez said while studying his core classes of Anatomy and Physiology he discovered he enjoyed learning about the cardiovascular and pulmonary systems. "Once I discovered that there was a field that covered specifically those areas, it was an easy decision for me to make," Sanchez said. "It was exciting when we found out that we were going to get to be one of the first groups of students to experience the new building (Centennial Hall) and new equipment. One of the biggest benefits we experience is the chance to see and use different types of ventilators which can vary between hospitals. The equipment we practice with helps prepare us for what we will be using in the real world when we work in hospitals."
His favorite experience at MSU Texas has been the opportunity to visit different hospitals in different cities for clinical rotations and learn more about how they utilize respiratory therapists. "These experiences and connections have definitely helped me to learn about the different options that we have to work such as transport, critical care, ECMO, etcetera," Sanchez said.
The Respiratory Care program applications are open until April 15. Visit the Respiratory Care webpage for more information.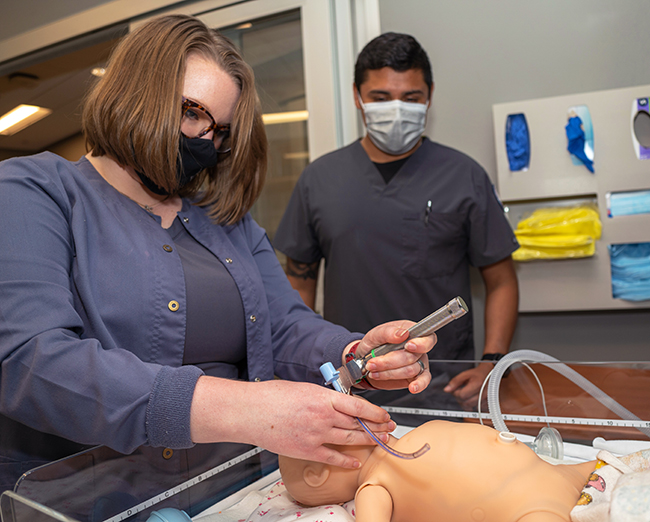 Real-life experience
Related Posts
Education
Student Life
Health and Wellness
General
Sports
Health and Wellness
Student Life
General
General
Culture and Society
Health and Wellness
Student Life
General
Health and Wellness
Student Life