Health and Wellness
Student Life
MSU Texas delivers masks, gives thanks to local health-care workers
Julie Gaynor

20 November 2020

1 min read
In this season of Thanksgiving, representatives from the University made three special stops in the Wichita Falls community on Thursday to show appreciation and support for frontline health-care employees who are feeling the strain caused by the COVID-19 pandemic.
Reagan Foster of the Staff Senate, Dr. David Carlston of the Faculty Senate, and Maverick the Mustang hand-delivered bags full of masks with an attached note of appreciation to United Regional, Hospice of Wichita Falls, and Kell West Regional Hospital.
"These are our neighbors, our friends, and many of them are also our graduates," said Foster. "Through this gesture, we want these frontline workers to know that we support them. They are giving their all to make our community safe."
In the attached note to each mask, President Suzanne Shipley thanked the frontline workers on behalf of the University. The card states, "Your dedication, commitment, and courage deserve our deepest gratitude and admiration."
The mask purchase was made possible by funds from a generous donation made to the university.
MSU Texas continues to emphasize the importance of wearing a mask, maintaining social distance, washing hands, and limiting social gatherings for the health and safety of not only its campus community but also the greater Wichita Falls community.
Cover photo: Kim Maddin, left, of United Regional accepted the donation of masks from Dr. David Carlston, Reagan Foster, and Maverick. "It is important for our health-care providers to feel safe, and we thought this was a way to show support and let them know we care by bringing these masks to them," Foster told the Times Record News. Photo by A J Lopez III.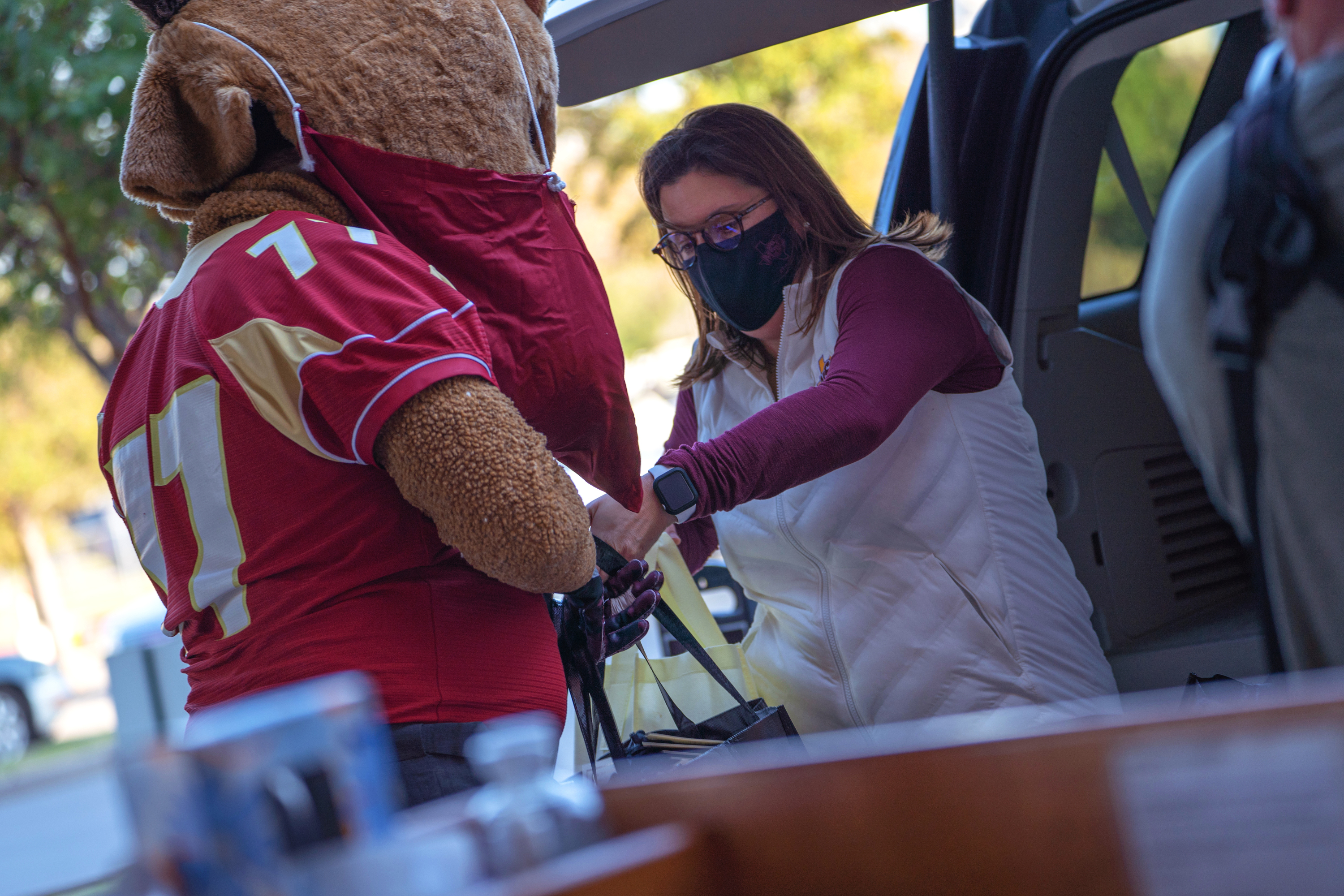 Honoring front-line workers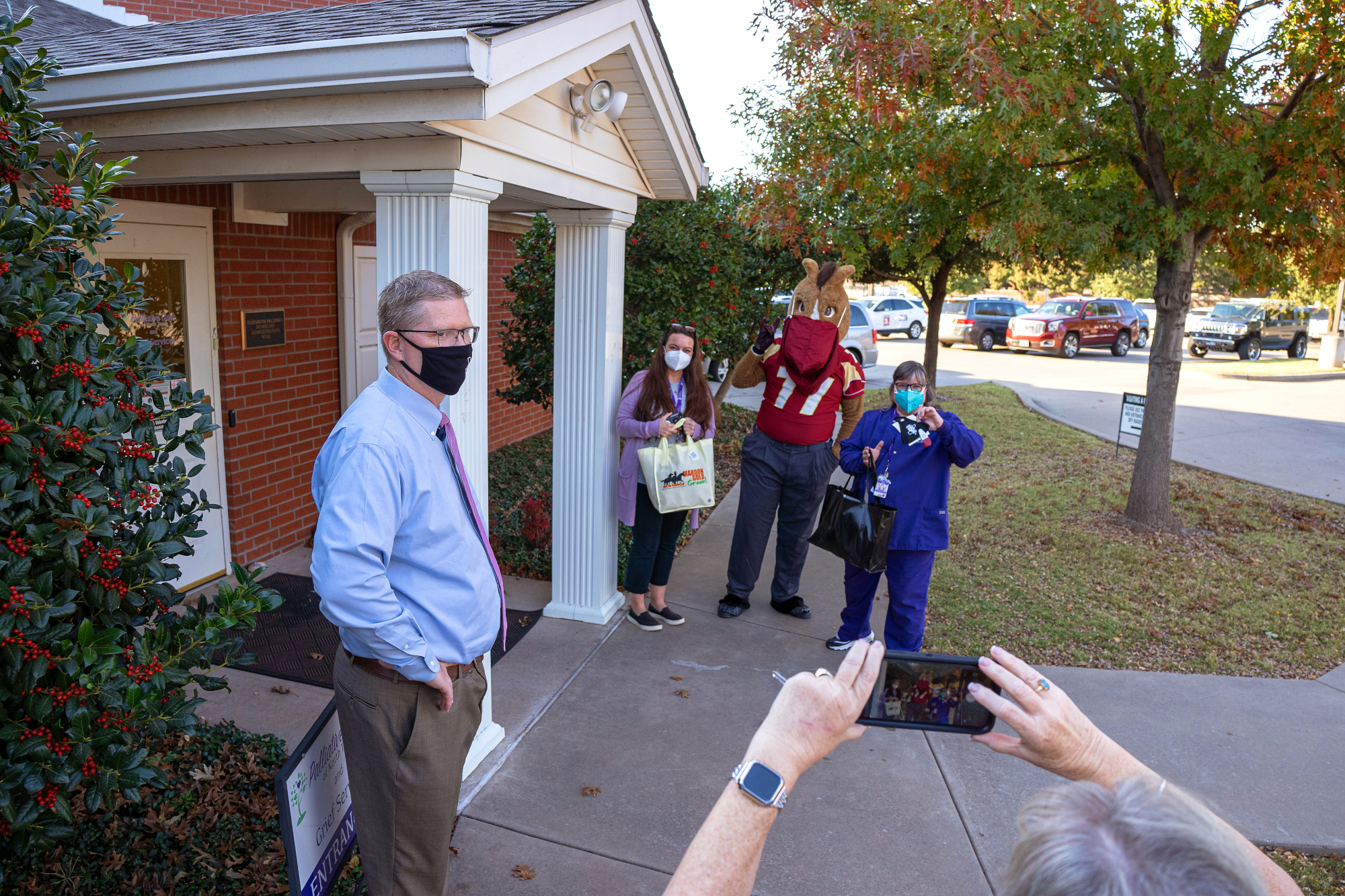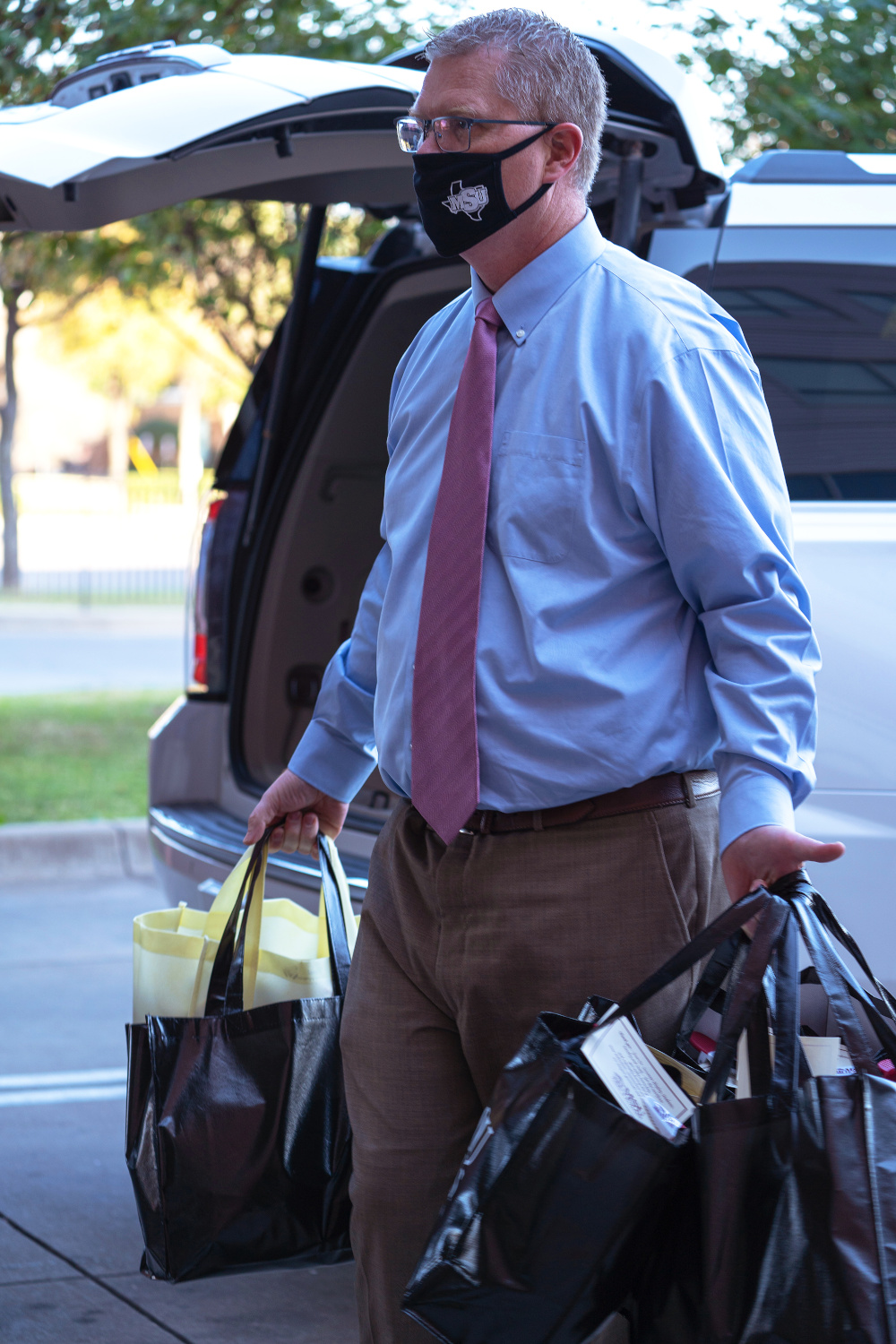 Related Posts
Education
Student Life
Health and Wellness
General
Sports
Health and Wellness
Student Life
General
General
Culture and Society
Health and Wellness
Student Life
General
Health and Wellness
Student Life