MSU Texas releases honor rolls
MSU Texas Marketing & Public Information

31 May 2018

12 min read
Midwestern State University recognized 1,124 honor students for the Spring 2018 semester. The President's Honor Roll included 424 students, the Provost's Honor Roll included 299 students and the Dean's Honor Roll included 401 students.
A student who completes 12 hours in one semester with no grade lower than A (4.0) will be included on the President's Honor Roll. The student cannot have semester grades of I, WF or NC.
A student who completes 12 hours in one semester with a grade point average of 3.75 to 3.99 and no grade lower than C will be included on the Provost's Honor Roll. The student cannot have semester grades of I, WF or NC.
A student who completes a 12 hours in one semester with a grade point average of 3.50 to 3.74 and no grade lower than C will be included on the Dean's Honor Roll. The student cannot have semester grades of I, WF or NC.
PRESIDENT'S HONOR ROLL
Blaine Albrecht, Casey Albrikes, Richard Alejandro, Shevon Alexander, Shem Alexander, Meaghan Alfeld, Carl Alfert, Brandon Allen, Justin Anderson, Amy Arceneaux, Shanee Armbrister, Mark Arnold, Megan Arrington, Brandon Ashford-Deshazo, Ashley Ates, Whitney Atkinson, Lena Azzouz, Veronica Balderas, Kayode Balogun, Sophie Bangeman, Mackenzie Barnard, Kelli Barnett, Amberly Barrington, Reagan Bates, Ashley Batts, Leslie Beasley, Diana Beason, Kiley Beaver, Hollie Beechem, Brendan Beely, Amber Beer, Nelsy Benitez, Candace Benjamin, Shaquatta Benton, Melissa Bernal, Pollyann Bethel, Anamika Bhatia, Stefanie Blaine, Kristin Boone, Shady Boukhary, Baylie Bradshaw, Brooke Branum, Michael Bravenec, Lexis Brickhouse, Kylie Brinson, Kimrie Brock, Haley Brock, Carley Bronaugh, Jessie Brow, Jocelyn Brown, Taylor Broyles, Haley Buffington, Marla Buffong, Dara Buntyn, Bailey Burks, Lexis Byberg, Nahye Byun, Heather Campa, Kacie Campagna, Paige Cantrell, Salvatore Capotosto, Trevor Carlton, Mallory Case, Elizabeth Cathcart, Andrea Chavez, Arshia Clare, Kristy Claus, Lauren Compean, Nathan Conard, Eric Conner, Dennis Cook, Allison Cooper, Caitlin Corcoran, Jessica Counts, Leanne Courson, Alishia Crownover, Lindsey Curl, Brittany Cusson, Danielle Daliege, Monica Danner, Demerus Darville, Edeesha Darwton, Harlie David, Kevin Davis, Alexandra Davis, Jermaine Descartes, Erin Detrick, Breanna Dial, Kityana Diaz, Michelle Dickey, Vanessa Dimkpa, Alyssa Dimmick Velazquez, Brandon Dines, William Dipprey, Michaela Disher, Sajana Dissanayake, Madison Dodd, Teri Douglas, Linda Drake, Georgia DuBose, Allison Duke, Shayla Eaklor, Melisa Eckelbarger, Emily Edwards, Dana Eipper, Jacob Elder, Marley Eller, Teresa English, Hannah Erwin, Victoria Estrada, Mallory Elizabeth Evangelista, Logann Ewers, Mary Lynn Fancher, Ashlee Fandrich, Mary Farr, Jasmine Farrell, Krysten Farrier, Victoria Fatheree, Loganne Featherston, Annette Fedor-Winbery, Ashley Fletcher, Tasia Floissac, Jaeda Flores, Amy Floyd, Sherielle Forbes, Hannah Foret, Claire Fowler, Sonya Fox, Jarred Garcia, Roberto Garza, Mayra Garza, Luka Gebel, Hanna Gebel, Solomon Gebremedhin, Kurlon George, Hana Getahun, Carsten Gholson, Karly Gibson, Joshua Gillis, Connie Ginnings, Sarah Glawe, Jeremy Glebe, Mireya Gonzalez, Heather Goolsby, Courtney Gore, Sarah Graves, Joshua Gray, Nautica Greer, Samantha Griego, Teaaira Griffin, Jacey Grimes, Charles Grissom, Rigoberto Guerrero, Kervelle Guiste, Derrick Hackett, Thomas Haddock, Mallory Hall, Harley Hamersley, Chad Hamilton, Sierra Hamm, Danielle Hammell, Hae Han, Braden Harrelson, Ferhana Hassen, Donald Hauser, Abegail Henderson, Vena Henry, Nicholas Herrera, Taylor Herron, William Hibbitts, Kara Hicks, Douglas Hicks, Nicole Higdon, Thomas Hilliard, Tracey Hofsiss, Taylorleigh Holden, Cameron Honea, Christian Honkomp, Meagan Hoover, Shannon Howerton, Sanica Huang, Charity Hudson-Wallis, Kathryn Husted, Aldeen Isaac, Haley Izod, Megan Jackson, Zackry Jenkins, Alexis Jenkins, Alex Jenny, Jernelle Jno Baptiste, Glendonna Johnson, Katie Jones, Jennifer Joss, Jakim Julien, Germiamah Junkere, Whitley Kay, Caitlin Kee, Sarah Kennedy, Anu Khiraoui, Joshua King, Robert King, Nemanja Krtolica, Emma Labedis, Nicholas Lanier, Liana Lauterbach, Bailee Layton, Greta Lazzarotto, Jared Lee, Thomas Lesperance, Dionne Letang, Lacy Lewelling, Kelsey Lewis, Alexandra Lewis, Lauren Lindgren, Amanda Lindsay, Ashley Littleton, Delaney Locke, Jakob Lopez, Catherine Lovelace, Katie Luna, Patton Lyons, Jacob Maag, Zachary Madison, Elleana Majdinasab, Gina Maness, Jamie Manning, Chad Marqui, Austin Martin, Ashley Martin, Bryanna Masella, Danielle Mason, Savannah Mass, Corbin Matamoros, Matthew Matlock, George Mattam, Alyssa Matthews, Hanna Mattinson, Sara-Lee Maximea, Prisca Mbonu, Clara McCanlies, Holly McCreary, Herbert McCullough, Trena McGinn, Thomeya McKinney, Zack McMahen, Larissa McShan, Jenny Medellin, Danica Mendoza, Mercedes Mercer Taylor, Kevin Miller, Brenda Miner, Jocelyn Miranda, Kathryn Miser, Matthew Mitchell, Selena Mize, Tanna Moeller, Veronica Molina, Salina Molina, Jasmine Moore, Rachel Morgan, Staci Morgan, Lindsey Morris, Amanda Morrow, Joy Moruri, Brittany Mullins, Heidi Mumm, Shonae Musgrove, Jonathan Narvais, Amber Nathani, Sara Nelson, Alexandra Nelson, Claudette Ngum, Christina Nguyen, Deidre Nicholes, Rachel Nnani, Darline Nyabicha, Taiwo Obanla, Simon Ospina, Morgan Paris, Cody Park, Jaren Parker, Evan Parker, Ethan Parker, Delize Paul, Robin Pean, Katherine Pendergrass, Claudia Perez, Sierra Perez, Carina Peterson, Dalena Pham, Abigail Phouleuanghong, Bailey Pitzer, Zmesco Poitier, Nicole Popp, Bradley Prigmore, Anika Proctor, Rebekah Proffitt, Kelsey Purcell, Zachary Purcell, Jonah Qualls, Emily Ramirez, Ravishka Shemal Rathnasuriya, Kathryn Ready, Johann Redhead, Adrian Reilly, Kellie Reynolds, Carter Richards, Kelcia Righton, Marissa Rios, Zanna Rios, Lindsay Rittenhouse, Kenia Rodriguez, Vanessa Rojas, Aliyah Rolle, Bry'Ton Rolle, Keishawn Roye, Caitlin Ruck, Bryan Rutledge, Jordan Rutledge, Catherine Ryan, Livona Samuel, Auria Sanchez Henriquez, Marc Schafer, Brett Scheffe, Brooke Schreiber, Hannah Schulte-Bisping, Phelecia Scotland, Nathan Seay, Emilija Segetlija, Elizabeth Segler, Avan Shabak, Kaushik Shah, Elijah Shaw, Shelby Shillingburg, Parker Short, Patricia Shott, Amy Shough, Jessica Simek, Emily Simmons, Rylie Simmons, Julienne Clare Sistoso, Leah Slade, Emily Sledge, Ryan Smith, Sara Smith, Casey Smith, Dierrica Smith, Bailey Smoot, Caleb Sneath, Laura Sorge, Timothy Sorge, Henry Steele, Catherine Stepniak, Sarah Stewart, Emily Stewart, Shelbi Stogdill, Paul Stolle, Tyler Strachan, Damon Street, Lindsey Stults, Julie Sullivan, Jordan Susac, Sedona Swanner, Angelica Symonette, Emily Tackett, Peyton Tally, Sarah Tanzi, Stefanie Tapia, Kevin Teems, Reavan Thomas, Cody Thompson, Amanda Threlkeld, Elisha Titre, Ashtyn Tolbert, Timothy Torres, Anja Toussaint, Kevin Tracy, Anh Tran, Diep Tran, Mai Trinh, Grace Tsichlis, Jeffery Turnbo, Cindy Urdiera-Reyes, Braxton Urioste, Kourtney Vanhoveln, Kelsey Vasquez, Mireya Victoria, Adriana Vines, Nicholas Vossen, Claire Walker, Melanie Walker, Carlyse Wallace, Alexis Walsh, Laramie Walton, Hannah Ward, Taylor Warren, Ara Washburn, Joshua Washington, Brianna Watkins, Carolynda Welcome, Kaci Wells, Jaycob West, Zackery Westgard, Darian Wetzel, Ty Whitson, Brooke Whyrick, Don Menuwan Wijesinghe, Ashley Williams, Angel Williams, Crystal Williams, Jaley Willingham, Devin Windham, Addison Wolf, Nicholas Wolf, Christopher Wood, Kendra Woods, Carli Woolsey, Sheena Worley, Macie Wright, Maggie Wyatt, Brendan Wynne, Amanda Yastic, Alexander Zeizinger, and Katie Zimmerman.
PROVOST'S HONOR ROLL
Annisha Aaron, Mindy Abraham, Caleb Acuna, Katherine Adams, Dele Aderemi, Roseline Aghembom, Amerhyst Aguirre, Christopher Alexis, Shannay Alfred-Iyamu, Hira Ali, Zachary Allen, Julia Anderson, Mary Claire Anderson, Aurora Araujo, Brycen Arnold, Sergio Arteaga, Nadia Ascencio, Collin Bachman, Laney Bacon, Erin Bagnall, Kyle Bain, Alexis Bain, Ashley Baird, Holly Baker, Sabrina Barnes, Blanche Baron, Jessica Bates, Sarah Beaver, Katie Becker, Mitch Beenhakker, Taylor Beeson, Autumn Bellar, David Bellot, Markiela Benoit, Maxamillion Bermea, Nicole Best, Dineko Bethel, Cort Beynon, Luis Blanco, Corbin Bloodworth, Andrew Bolin, Federica Bove, Kaytlyn Boyett, Markell Braxton-Johnson, Wenica Brodie, Kelsie Brown, Gabrielle Browning, Colleen Browning, Chelbey Buratovich, Kyla Burnett, Sharonda Cadoo, Clorissa Callender, Bethany Calloway, Andrea Campa, Kelly Cannistra, Alicia Carter, Lindsey Chukkiriyan, Kasey Coker, Bryan Collier, Cody Comer, Valerie Conner, Katie Conrady, Kemper Cook, Noah Cortinaz-Flowers, Lindsey Craig, Sheila Crissman, Kiersten Criswell, Estrella Cruz, Kerdell Cuffy, Heather Cummings, Autumn Dahl, Glen Davis, Leia De La Garza, Paytan Deloof, Aspyn Derebery, Caylan Deutsch, Kyndal Diehm, Alec Divalerio, Logan Dixon, Allison Dobbs, Jacob Doggett, Jazmine Douglas, Danielle Dowe, Wesley Driskill, Yesenia Duarte, Carolyn Duque, Madelyn Eckeberger, Kevin Ellis, Sarah Eng, Junyi Fang, Kristin Fender, Brandy Fields, Ava Fiore, Conner Fitzhenry, Ross Fitzpatrick, Raudel Flores, Tanner Flores, Shanna Fosnaugh, Kaitlyn Fournier, Haylee Fowler, Megan Frazier, Gavin Gallagher, Margarita Gamino, Noah Garcia, Lauren Gardner, Chloe Gibbs, Monica Gil Garcia, Amanda Ginther, Aundshela Go, Estefania Gonzales, Leonardo Gonzalez, Rojitha Goonesekere, Paige Gore, Jonathan Granger, Margaret Greenhalgh, Lilian Greeno, Peyton Grimes, Hannah Hackler, Cortni Haight, Morgan Haire, Haley Hancock, Mason Hanson, Rebekah Hardin, Charles Hargis, Aniya Harrelson, Amber Havard, Taresa Hedrick, Elyssa Henderson, William Hendrickson, Karla Henry, Virgil Henry, Jenna Hering, Tiare Hidalgo, Summer Hilbers, Denisha Hill, Jacob Hill, Haley Hitchcock, Brandi Hobson, Shayna Holden, Bailey Hornsby, Cari Howard, Dylan Huff, Blake Huffstutler, Libby Hunt, Patrick Idell, Jaron Imbriani, Mariesam Isles, Angelica Jaramillo, Amy Jobe, Jaydon Johnston, Kendall Jones, Clark Jones, Matthew Jones, Nisha Jose, Hettiyadura Karunaratne, Parker Keeling, Braden Kesler, Mitch Kipp, Siany Kloss, Madison Knox, Kaylee Lahnstein, John Lancaster, Marina Lash, Mallory Ledoux, Jordan Lee, Caleb Levell, Yuxuan Lin, Johna Lindsay, Jaycob Loeffler, Michelle Lopez, Kadessa Louis, Nigeria Love, Julia Lowry, Julia Lucas, Taris Major, Shyanne Martinez, Mireya Martinez, Hunter May, Morelle Mc Intyre, Debra McNabb, Tarrah Miller, Santonnya Mills, Rachael Miyahara, Alexander Morgan, Imani Morlock, Kinisha Morris, Taylor Morrison, Chaniqua Moses, Kristen Moss, Brittany Moss, Patti Mossa, Derek Murphy, Francis Naranjo, Nikita Neckles, Cody Newmire, Alec Newtown, Anhthu Nguyen, Kristen Norman, Mpathi Nzima, Annette O'Brien, Delanie O'Connell, Margit Odoemene, Caley Olivarez, Oluwatobi Olowofela, Alexis Osborne, Shaini Parikh, Kimberly Paris, Jonah Parker, Andrea Pedon, Reginald Peek, Steven Perez, Dyjerlynn Peter, Grant Phillips, Bharat Phuyal, Alexandria Pierce, Leah Porter, Christina Prastik, Jada Propes, Kellan Przilas, Kaitlin Raber, Conrad Rafferty, Breanna Ragan, Patricia Ramirez, Alyssa Ramirez, Michael Reynolds, Kaylee Rhine, Kentzie Rhodes, Anna Richardson, Nathan Riley, Sarah Rinehart, J'anne Robinson, Gabrielle Rodriguez, Adriana Rogers, Regan Rogers, Kenneisha Rolle, Kalli Root, Melissa Rose, Alexis Ruger, Kathryn Russell, Rafael Saldana, Rita Salomon, Hannah Scheuermann, Paige Schlumpf, Johnathon Schmegner, Virginia Scholl, Sydnee Schwartz, Jesse Sheets, Luke Shelby, Kris Siedel, Carolyn Sims, Jacob Siruc, Tanner Slavens, Lanisa Small, Amber Smith, Shari Smith, Sheri Speegle, Krystan Springette, Lauren Stafford, Sarah Steele, Jason Stender, Jazmyn Sterry, Aaron Stewart, Sydnee Stolz, Lindsey Stone, Alyssa Stone, Grace Sunny, Adam Sutton, Alden Thompson, Yolanda Torres, Thomas Tran, Madison Van Arsdale, James Vance, Renee Vasquez, Shaniqua Vaughn, Kara Vieth, Brittni Vilandre, Teresa Phuong Vu, Dominique Wagoner, Makaya Wakefield, Laurencia Walters, Cherdarian Washington, Jackie Watson, Carrie Watson, Madison Watts, Sachithra Weerasooriya, Meghan Weisinger, Kaylee White, Baylee Wichlan, Latresa Williams, Dustin Williams, Jason Wilson, Jessica Wollenberger, Hunter Wood, Cortney Wood, Addison Wyatt, Alyssa Wyatt, Mercy Yermo, Jordan York, and Zijian Zeng.
DEAN'S HONOR ROLL
Allie Ablia, Christopher Adams, Sumaita Alam, Sean Aleman, Maddison Allison, Sara Almazan Castillo, Kristalyn Alston, Heshani Anjana Amarasinghe, Vida Vera Ametepe, Tyler Anderle, Makenzie Anderson, Lindsey Anderson, Abby Anderson, Crystal Andrade, Hailey Andrukitis, Rawlings Appiah Djomoah, Neftaly Aranda, Emory Arnold, Frida Arredondo, Danielle Arrington, Kaily Ashton, Ariel Ates, Blake Babyak, Lorena Banda, Alonso Banuelos, Jazmin Barron, Jannie Bartley, Ashley Bates, Alyssa Bell, Arthlene Bellot, Brooke Benson, Hayden Berend, Braden Berend, Brittney Bernard, Aroob Bhatti, Ghislaine Bigot, Heath Bivens, Brian Blair, Beyandra Blanchard, Gracie Bogle, Sarah Bosmans, Ashleigh Bowen, Alaina Boyle, Hunter Brandon, Brooke Brasher, Madison Brechbuhl, Michael Brenmark, Destiny Brown, Keith Brown, Dianna Brown, Shelby Browning, Alejandra Bull Calf, Iana' Bullard, Emily Burns, Sara Burrows, Kristi Bustamante, Brianna Butler, Demi Cage, Cameron Cahayla, Eva Call, Eliza Cameron, Megan Cann, Raynee Cantrell, Kelsey Carden, Amanda Carlson, Paige Cartwright, Adrien Castillo, Norma Castro, Chelsey Cathey, Skye Catletti, Amanda Caudillo, Alessandra Cerreta, Sarah Cervantes, Conner Chamberlain, Benjamin Chance, Chris Chandy, Zebadiah Charles, Elizabeth Chavarria, Tommy Chhe, Sharon Cifuentes, Lidenia Clarke, D'Aaron Clayton, Nicole Coetzer, Laura Cole, Dillon Collins, Alexis Conner, Sha Tazia Cooper, Jordan Cox, Chance Craig, Isabella Crone, Kristina Curran, Marissa Daley, Dianna Daniel, Kinleigh David, Delaney Davis, Drew Davis, Jalen Davis, Kayleigh Del Rio, Abigail Delizio, Raci Dillard, Melisa Doo, Colton Dorion, Yasamin Dougherty, Anyae Douglas, Sheryl Dudley, Ashley Dugan, Christopher Duhan, Mikayla Dunlap, Alyssa Durnil, Audrey Dykes, Charles Dzanyikpor, Adam Edington, Erin Edwards, Isaiah Edwards, Brianna Eipper, Anais Elliott, Gabriela Escareno, Camilla Etienne, Maritza Ferretiz, Ramesh Fisher, Sydney Flaccus, Jackson Ford, Ashlyn Franks, Mark Freemantle, Jacob Fuhrman, Tionne Fuller, Melissa Galicia, Montserrath Garay, Andrew Garcia, German Garcilazo, Travis Garrett, Aaron Garrett, Addrian Gaut, Emily Geibe, Sadie Gent, Abigail Gentry, Patrick German, Stacey Gibbs, Alvericio Godet, Marisa Gomez, Gwyndalyn Gonzalez, Beatriz Gonzalez-Rodriguez, Kylee Gorney, Jamie Gould, Shelbie Graham, Cortnie Grauel, Kaelyn Green, Peytton Gribble, Kenneth Griffin, Maira Guerrero, Rahel Haile, Christian Halinski, Kaitlin Hancock, Dylan Hanners, Haley Hansen, Erin Harman, Deborah Harrel, Joe Harris, Holly Hasten, Jennifer Hataway Cavazos, Chandler Hawkins, Ashley Hayes, Ashma Henry, Alberto Hernandez, Blake Hernandez, Halil Hicks, Adrienne Hill, Aarron Hillard, Tiffani Hoff, Emmanuel Hoffmann, Laci Hohertz, Mckenzie Holland Wiese, Jacob Holloway, Courtney Hoover, Jesse Houk, Mathew Howard, Lauren Hudson, Sarah Huizenga, Savannah Hull, Taitlin Hurd, Lorretta Igbarumah, Stephanie Igboanugo, Irene Ikundi, Paige Inman, Anastacia Ishchuk, James Ivey, Michael Jabituk, Chris Jacob, Walter James, Chadwin James, Tammy Jeffcoat, Keanna Jenkins, Mason Johnson, Riley Johnson, Tatum Jones, Ernest Jones, Tyler Jones, Shellianne Neilia Jules, Pamela Yvonne Kambabi, Desiree Kelshall, Ashlynn Key, Ali Khalid, Camille Khan, Jasper King, Martin Kipp, Emilia Kuczynska, Cindy Kyeremateng, Levi Lamb, Elizabeth Lawson, Justice Lee, Ho Yuen Leung, Audrey Lillie, Victoria Littlepage, Ashley Lomeli, Mauressa Loncke, Ashton Looney, Kylie Lowe, Jorge Lucero, Madison Lucido, Vincent Lusk, Ryanne Macklin, Luis Madrigal, Melvine Magoya, Khanh Mai, Alexis Majewski, Tyler Manning, Kennan Marino, Tazyika Markman, Sarah Marsh, Macy Marshall, Caroline Masila, Rhea Matthew, Dorcas Matuwana, Sydney Mawson, Maryana Mbalule, Sydney McAuliffe, Robert McCarty, Emily McDonald, Setira McDonald, Alyson McIlvanie, Terrell McKenzie, Monica McKenzie, Misty McLaughlin, Tyler McMurry, Clara Merklin, Josephine Michael, Steven Mitchell, Samantha Mitchell, Christa Mitzkat, Briana Moore, Alyson Moore, Avery Moorehead, Kasie Morris, Andrew Mosley, Justice Munroe, Suliyat Murana, Robert Murphy, Alexandria Murphy, Niza Nanyangwe, Erin Nelson, Tam Nguyen, George Nhamo, Lauren Nicol, Marissa Pearl Norris, Sierra Norwood, Andrew Norwood, Taonga Nyirenda, Vanessa Nzabonimpa, Bailey Odell, Dustin O'Donnell, Anita Ofori, Franchesca Okokhere, Raelyn Oleary, Hakeem O'Loughlin, Jennifer Omage, Abigail O'Neil, Ignatius Onsando, Stacy Onyekwere, Lauren Ordner, Justin Ott, Jaci Owen, Briana Padilla, Collin Palmore, Priscilla Patino, April Pena, Dominique Pequeno, Alan Peregrino, Sonasha Perera, Teresa Perez-Poe, Maurisha Peyton, Leslie Picasio, Currisah Pierre, Earlyn Pierre, Dillon Pineda, Shavoy Powell, Meredith Quinn, Natalie Ragland, Mykal Ramirez, Jesus Ramirez, Amanee Rasheed, Robin Reid, Sofia Rendon, Daisy Reyes Guzman, Shelby Reynolds, Ashley Rhinehart, Emma Richardson, Austin Riddle, Kristen Riddle, Michelle Rieves, Lane Riggs, Esteban Rios, Matthew Roach, Shania Roberts, Michelle Roche, Vincent Rodriguez, Diana Rodriguez, Joselynn Rosas, Miguel Rosas, Patrick Rowland, Elizabeth Rumsey, Gabriela Russell, Meagan Russell, Bailee Russell, Preston Sanderson, Erica Sawyer, Michaela Schneider, Bailey Schnirring, Kenicia Selkridge, Tierra Shears, Kendall Sheffield, Bailie Shelton, Benjamin Shelton, Eli Sheppard, Jesselee Shores, Kameron Shrum, Jeffrey Simons, Cara Slaybaugh, Thaddeus Slocum, Nicole Smalls, China Smith, Tellon Smith, Arielle Smith, Karli Smith, Zoe Smith, Amber Smith, Sarah Snider, Jeromy Stacy, Oresia Stapleton, Takice Stewart, Avery Stout, Genesee Stringfellow, Sasha Stuart, Paytan Stubbs, Joshua Sundaram, Carlos Tara, Rumelia Thomas, Timon Thomas, Kevin Thompson, Austin Thompson, Christopher Tidmore, Abena Tobin, Jacob Todd, Dakota Tolleson, Quynh Tran, Katrina Trejo, Suzanne Triana, Samantha Tucker, Judelle Tyson, Kassidy Underwood, Nicholas Utley, Cassandra Valadez, Ty Valentine, Conney Vargas, Sapphire Vasquez, Victor Venegas, Benton Vidal, Jesse Villalobos, Uriel Villarreal, Elizabeth Vines, Brenton Vineyard, Maggie Walker, Sheldon Walsh, Christopher Ward, Kandi Washington, Derick Waters, Emily West, Hayden West, Kenneth White, Bryana Wilson, Micah Wilson, Lovella Winston, Gabrielle Woelffer, Andrew Wolf, Danielle Wolf, Zihao Wu, Chengxiang Xiao, Ricky Yeager, Patience Yesufu, Ajah Young, Lori Zapata, and Marc Zographos.
Boundless Opportunities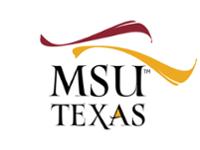 Give to Boundless Opportunities
Related Posts
Student Life
General
Policy and Law
Education
Business and Government
Education
Policy and Law
Science and Technology
General
Student Life
Health and Wellness
Business and Government
Education
Health and Wellness
Student Life
General
Policy and Law