Culture and Society
Arts and Humanities
High school and MSU students to perform opera favorites
22 February 2017

1 min read
A dozen of the best area high school choral students and Midwestern State University voice students will team up for two nights to perform famous opera highlights. The Opera Workshop performances will be at 7:30 p.m. Friday and Saturday, March 3-4, in Akin Auditorium.
Dr. Dale Heidebrecht, Assistant Professor of Music, said that the collaboration was a "fantastic" opportunity for high school students to grow as they work with others on the college level, and for the MSU students to see young talent. Two MSU graduates are performing also.
Heidebrecht said that all the students receive the added bonus of receiving coaching from longtime MSU Music Professor Dr. Don Maxwell, giving them an added perspective. The Opera Workshop is a required class for vocal performance majors.
The music will be sung in German, Italian, and French, but Heidebrecht said that the melodies were well known.
Maxwell said that the collaboration between MSU and high schools has served as a beneficial recruiting opportunity for MSU in that it has given the local students a chance to be on the MSU campus in a fun and educational atmosphere.
Performers will be accompanied by Sandra Cunningham and Jerri Sparks on piano. Heidebrecht said that they will perform a dynamic four-handed piano version of the overture from Mozart's comedy opera The Marriage of Figaro.
Tickets will be sold at the door only. General admission price is $10 and $5 for high school or non-MSU students, senior citizens, and military. MSU students, faculty, and staff will be admitted free. For more information call the Department of Music at 940-397-4267.
Related Posts
Culture and Society
Arts and Humanities
General
Culture and Society
Arts and Humanities
Culture and Society
General
Education
Business and Government
Policy and Law
Culture and Society
Education
Policy and Law
Business and Government
General
Student Life
Boundless Opportunities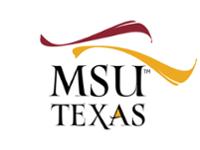 Give to Boundless Opportunities