Community College partnerships enhance higher ed opportunities
22 February 2017

2 min read
Officials from Midwestern State University in Wichita Falls, Texas, and North Central Texas College in Gainesville, Texas, broke ground in December on a shared facility that will offer programs suited to today's working adults.
The 30,000-square-foot, two-story building in the Parker Square area of Flower Mound, Texas, will house two science laboratories, a combination laboratory and lecture classroom, three interactive television classrooms, and two seminar classrooms. The facility also will have tutoring and study space, administrative and faculty offices, a bookstore with a coffee bar and grab-and-go food items, and a conference room that will be available for community use.
NCTC already has an established campus nearby in Parker Square.
Beginning in Fall 2017, MSU will offer junior and senior-level courses in radiologic sciences and respiratory care, nursing courses for the RN to BSN program, and graduate education classes. Future offerings include business, including MBA classes.
Part of this model is for students to utilize the excellent education of community college partners, including NCTC, their first two years. This model is attractive for adult and place-bound students, which there is a market for in that region of the Dallas-Fort Worth area.
MSU entered into an agreement with Weatherford College to offer classes at WC's Wise County campus last year also. The arrangement will allow students earning associate degrees at WC to earn a bachelor's degree through MSU. MSU will offer upper level teacher education and respiratory classes.
Both partnerships will also provide an online adult completion program for individuals with workforce education, vocational-technical training and/or professional experience in occupational fields. Courses will be delivered in a combination of formats including face-to-face, interactive television, online and hybrid. As the market and partnership evolves, additional programs and course delivery options will be offered.
In 2015, the Texas Higher Education Coordinating Board launched its 60x30TX higher education strategic plan to help boost the state's focus on job creation and economic development. The overarching goal of the plan is that by 2030 at least 60 percent of Texans age 25-34 will have a degree or certificate. These partnerships will allow for greater participation in the goals by providing high-quality programs for educationally underserved adults and developing practices to encourage individuals with more than 50 semester credit hours to return and complete a degree or certificate.
Another of the 60x30TX goals is that undergraduate student loan debt will not exceed 60 percent of the first-year wages for graduates of Texas public institutions. By sharing locations, these institutions will extend their notable affordability plans to the students. Students taking two years at WC and two years at MSU at the shared location could save as much as $10,000 in their first two years.
Boundless Opportunities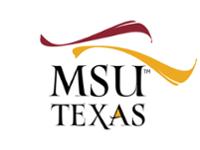 Give to Boundless Opportunities
Related Posts
Culture and Society
General
Education
Business and Government
Policy and Law
Education
Student Life
General
Culture and Society
Education
Policy and Law
Business and Government
General
Student Life
Business and Government
Education
Student Life
General