Health and Wellness
General
Student Life
MSU Texas online graduate found fulfilling second career in Respiratory Care
Andy Newberry

09 November 2023

3 min read
Brendan Beely was one of the featured speakers at Midwestern State University's Respiratory Care event October 27, marking the first time on campus for the 2018 MSU Texas graduate.
Beely earned his Bachelor of Science Degree (cum laude) from MSU Texas in 2018 as an online student. The Senior Program Manager for The Geneva Foundation enjoyed a chance to share about his experiences in the "Take Me Home" Conference at Centennial Hall.
Respiratory Care has provided Beely with a very successful second career. He joined the U.S. Army as a paratrooper and was an infantryman in the U.S. Army (82nd Airborne Division) from 2001-05, including combat deployments to Afghanistan in 2003 and Iraq in 2004. But he wanted a change. So he went to see his career counselor in the Army before re-enlisting.
"I said, 'what else do you have that's available? Get me out of the infantry, and I'll re-enlist,'" Beely said. "He went down an entire list, and at the very bottom was Respiratory Specialist. I said, 'what do those guys do? Great, work in hospitals, let's do it!'"
Learning is something Beely embraces. "I'm a very firm believer that schooling should never get in the way of your education," he said. "Learning is a lifelong thing; you can learn something from someone every day."
Beely recently was part of a group which earned a patent for a Wearable Modular Extracorporeal Life Support Device for Mobile Treatment of Single and Multiorgan Failure.
He hopes to inspire more respiratory care students, many of whom won't have to take a crash course as he did later in life.
"For me, it was the right opportunity at the right time," Beely said. "I went into it sight unseen; I didn't know anything about it. It was a nine-month program, and it was sink-or-swim. I went into as whatever the instructor says is gospel, and I'll figure out the details later."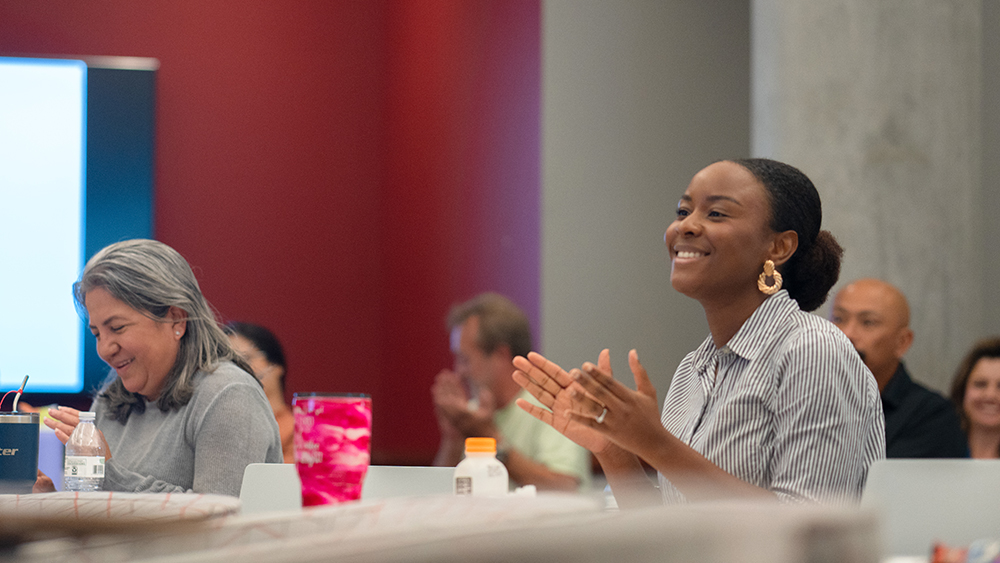 Beely was stationed at the U.S. Army Burn Center in San Antonio, which was where he grew up. He worked at the U.S. Army Institute of Surgical Research from 2006-2010 and was the Lead Flight Respiratory Therapist in Honolulu from 2010-2015. He was a Research Coordinator for The Geneva Foundation from 2015-September 2023 until his elevation to Senior Program manager.
He's grateful he was able to begin his second career remain in the Army for a while, too.
"It was very fulfilling. I was an infantryman; I went to Afghanistan, went to Iraq. These are my guys, these are my people," Beely said. "When I left to retrain, part of me felt like I was leaving those guys behind. But getting a chance to then help when they're coming back injured, that really brought a lot of closure and really helped me out because I didn't know how to process it."
And much of his current research with animals is about improving combat casualty care in the future.
Beely praised the "beautiful" facilities at Centennial Hall, which opened in 2019. His advice for students is "keep your eyes and ears open; you never know what opportunities will appear out of places where you might never think. I got into research literally on a whim. The guy I work for now needed help when I was stationed at a hospital. He would call our department because none of his staff knew how to work the ventilator and equipment they had. I was in a burn unit where it's hot; this was in the basement where it's cool."
The Geneva Foundation is a 501(c)(3) nonprofit that advances military medicine through research, development, and education to ensure optimal health for service members and the communities they serve. The 2014 National Defense Authorization Act amended Congressional language to clarify the role of certain nonprofit foundations, such as Geneva, to facilitate partnerships between military researchers and public or private organizations.