Culture and Society
General
Education
Student Life
Midwestern State honors accomplished graduates through Distinguished Alumni Awards
Kathy Floyd

24 October 2023

5 min read
Each year, the six colleges of Midwestern State University honor alumni who have made significant contributions to society and whose accomplishments and careers have brought credit to the university. Honorees must be distinguished in their profession or life's work. They must be a person of integrity and demonstrated ability who will inspire others by their recognition. They must reflect the importance of their education at MSU and show pride and a continuing interest in their alma mater. They must have earned a degree from MSU or completed at least 12 semester credit hours at MSU.
In addition to the Distinguished Alumni honors, the Arthur F. Beyer Distinguished Alumnus Award is presented to a recipient who has continually brought honor to MSU through his or her accomplishments. It emphasizes lifetime achievement in a field. College award recipients are eligible for the Arthur F. Beyer award the following year.
Arthur F. Beyer Distinguished Alumnus
Daniel Guajardo
Daniel is currently Chief of the Texas Juvenile Justice Department Office of the Inspector General. Daniel has worked in the Special Investigations Unit of the Texas Attorney General's Office in command positions and as an investigator. He began his career as a peace officer with the Corpus Christi Police Department. He holds several law enforcement certifications, including Master Peace Officer, Special Investigator, TCOLE Instructor, and Firearms Instructor. He earned a Bachelor of Applied Arts & Sciences from MSU Texas in 2009 and a Master of Science in Criminal Justice Leadership and Management from Sam Houston State University.
Dillard College of Business Administration
Nancy Marks
After earning a Bachelor of Business Administration degree in 1970, Nancy taught English at Barwise Junior High in Wichita Falls, and also worked for the Wichita Falls Independent School District for many years as the Partners in Education Coordinator. Always volunteer minded, Nancy has served on various boards including the Boys & Girls Club of Wichita Falls where she served recently as capital campaign co-chair. She has served on The Priddy Foundation Board of Trustees, the Wichita Falls Area Community Foundation, and she currently serves on the McCoy Foundation. Nancy served on the MSU Texas Board of Regents.
Lamar D. Fain College of Fine Arts
Erin Cluley
Erin earned her Bachelor of Fine Arts from MSU Texas in 2001. Before establishing her own gallery, she served as the Director of Exhibitions at the Dallas Contemporary from 2009-2014 where she worked on the production of exhibitions by many established artists. Erin is now owner and director of the Erin Cluley Gallery, which exhibits traditional and alternative art forms from emerging, mid-career, and established artists based in Dallas and the East Coast of the United States. She earned her MFA from the Maryland Institute College of Art in 2005.
Robert D. & Carol Gunn College of Health Sciences and Human Services
Christi Carter
Christi is the chair of Diagnostic Medical Imaging at Dallas College in Dallas, Texas, and oversees programs in the School of Health Sciences. Christi was hired by Brookhaven College (now the Brookhaven Campus of Dallas College) to start the Radiologic Science program and has gone on to receive Innovator of the Year and Excellence in Teaching awards from Brookhaven. After earning an Associate of Applied Science in Radiography at MSU Texas, Christi earned her Bachelor of Radiologic Science in 1997 and her Master of Science in Radiologic Science in 2000, both from MSU Texas.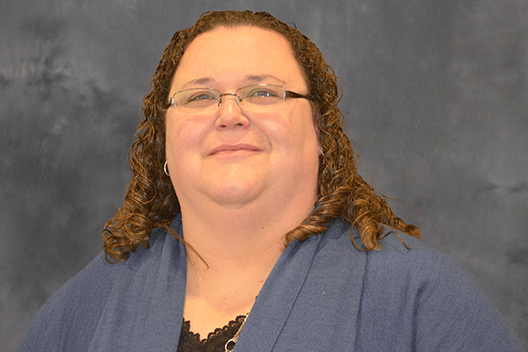 McCoy College of Science, Mathematics & Engineering
Jacob Smith
Jacob was the recipient of numerous scholarships and honors while at MSU Texas, including being named the 2010 Hardin Scholar. He graduated from MSU Texas with a Bachelor of Science in Mechanical Engineering in 2011 and went on to earn his doctorate from Northwestern University in 2016. Since then, he has worked as a Product Design Engineer for Apple Inc., where he works with a team to develop techniques that enhance Apple products, including iPhone, iPad, Apple Watch, and Mac/MacBooks. He is credited as inventor on multiple patents granted to Apple.
Prothro-Yeager College of Humanities and Social Sciences
Todd C. Couch
Todd is Associate Professor of Sociology at Francis Marion University in Florence, South Carolina, where he teaches courses on the sociological aspects of health and medicine, religion, and class and inequality. He also teaches courses about Black social theory, and racial and cultural minorities. His research interests include racial and ethnic relations, economic inequality, and social movements. Todd is active in community service and is chair of the Darlington County Habitat for Humanity. He earned his Bachelor of Arts in Sociology from MSU Texas in 2008, and his master's and Ph.D. from Texas A&M.
Gordon T. & Ellen West College of Education
Doug Elder
Doug graduated from MSU Texas with a bachelor's in secondary education in 1985. He played soccer for four seasons here, helping the team reach the NAIA national championship match twice as an All-American defender. He was the head coach of men's soccer from 2000-2017 and coached a total of 35 years. With 274 wins, Doug is the all-time winningest coach with Midwestern State soccer and is a member of the MSU Texas Athletics Hall of Honor. He was honored as the Mustang of the Century at KFDX TV's 2022 Nexstar Sports Awards. Doug is currently a scout for FC Cincinnati.
GOLD Award (Graduate of the Last Decade)
Rickey Santellana
Rickey earned his bachelor's in early childhood education in 2006 and his Master of Arts in counseling in 2014. He is the State/Federal Engagement and Projects Manager for the Texas Education Agency, where he guides school systems so they might maximize state and federal funds which support emergent bilingual students. Prior to TEA, he worked at the Region 9 Education Service Center supporting small/rural schools with supports for emergent bilingual students and/or students/families who migrate for agricultural and seasonal work. His passion to work with families ignited as an English as a Second Language classroom teacher during his seven years at Wichita Falls ISD.
Alumni Spirit Award
Floyd Moore
Floyd played center for the MSU Football team from 1992-1994 and graduated in 1995 with a Bachelor of Applied Arts and Sciences. He is sales manager of the North Fort Worth Branch of Blue Bell Creameries. During his time on the football field, Floyd found a love for the maroon and gold, and the pride he took in representing his university while on the field is just as strong today as it was in 1992. His fondness and love for Midwestern State University is evident in all that he does.