Sports
Student Life
General
BMX star Jacelyn Reno eyes conference title with MSU Cycling, broadcasting career
Andy Newberry

26 September 2023

2 min read
Jacelyn Reno likes wheels, adventure, setting goals, and speeding toward the finish line. And if one can see the world while accomplishing that, the Midwestern State University sophomore is up for that, too.
Reno, from Bowie, Texas, decided that MSU Texas was a perfect place for her to set and reach her goals. And while her No. 1 sport is BMX racing, she also has found a home with MSU Cycling.
Reno is a six-time USA Gold Cup Champion in BMX, and she has twice qualified for the USA worlds championship team, including last spring in Scotland. She also qualified for the 2021 Red Bull pump track world's qualifier in Portugal.
What enticed her into splitting up her training between BMX and MSU Cycling? "I like training with my teammates – they are great teammates – and I love mountain bikes," Reno said. "This season, I'm looking forward to winning conference." She took second last year, but said "I like to win every single race I can."
Reno is a mass communications major with a minor in broadcasting. She plans to earn her degree and become an extreme sports broadcaster for Red Bull.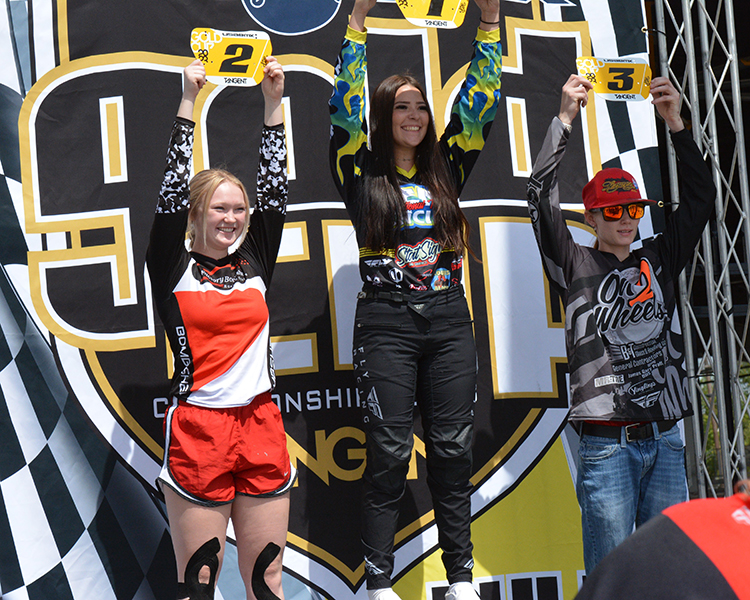 Traveling the world has helped her focus in training, she said. "Coming back from Europe, I know exactly what I need to execute for the next season with my training and my goals and skills I needed to work on," Reno said. "The athletes are bigger over there. It feels like they're twice your size."
And that focus and experience paid off as recently she won an event in Tulsa, which she said was one of the most technical courses in the United State. And she also cleared a mental hurdle in Tulsa, the track where she'd suffered an accident in a previous race.
Reno's passion for BMX is in the family. Her sister, Shealen Reno, is an accomplished BMX racer who Jacelyn says has pushed her and inspired her own journey. Their family runs the BMX Bike Park in Bowie.
The Reno sisters have traveled far and wide, winning races and displaying the skills they've developed in North Texas. And staying close to home while taking up another racing sport was an excellent fit for Jacelyn. Whether it's one gear for BMX, or 12 speeds on a mountain bike, Jacelyn Reno is trying to be first across the line.
A Day In The Life: Reno was featured in a YouTube video during her freshman year at Midwestern State University.