Education
Student Life
General
Completing degree unexpected high point for successful advertiser Pedro Lerma
Kathy Floyd

08 June 2023

6 min read
In April 2018, former Wichitan Pedro Lerma was the keynote speaker at the Zavala Hispanic Leadership Banquet in Wichita Falls. In his speech, he told the crowd that he regretted dropping out of college before earning his degree.
A few days later, he received a LinkedIn invitation from Midwestern State University's former Vice President for University Advancement Tony Vidmar, who had attended the event, suggesting that it wasn't too late – he could still complete his degree. Vidmar offered to help get the process started if Lerma was interested.
Lerma followed up, thinking that getting a diploma would be a box he could check off in his head. A task completed. Move on to the next one. He already owned a highly successful advertising agency in Dallas, LERMA/. A degree was not something he needed at this point in his life. But when Lerma received his Bachelor of Applied Arts and Sciences degree from MSU Texas in December of 2022, it turned out to be much more personal and emotional than he thought it would be. Upon receiving his diploma, he realized it was a box he could check off in his heart.
• • •
Lerma moved to Wichita Falls when he was 10 and considers it his hometown. "It's where I was shaped," he said. He attended Notre Dame High School and graduated from Rider High School in 1988. He enrolled at Midwestern State and pledged Kappa Sigma, which "played a big role in keeping me in school as long as I was," he said.
He got a job selling ads for radio station KNIN. While selling radio spots, he met Craig Draper of the DesignWorks ad agency. "He and I got along well, and one day he asked me, 'Why don't you come to work for me?'" Lerma said. "I liked the agency, the environment, and the work they did, so I agreed."
In 1998 Lerma moved to Dallas and began working in the digital marketing division of The Richards Group, which was at one time one of the largest agencies in the country. "I was eventually put in charge of that division, and we grew to become the largest of the specialized divisions in The Richards Group's family of companies," Lerma said.
"In late 2008, Stan Richards (Richards Group founder) and I had a conversation about launching a Hispanic marketing agency. And in early 2009, we launched Richards/Lerma," Lerma said. He was 51% owner in that company, which achieved early success working with brands like The Home Depot; Metro by T-Mobile; Chrysler, Jeep, Dodge, and RAM trucks; and Dr Pepper. After 10 years as Richards/Lerma, the agency rebranded to simply LERMA/ and in 2021, it became an independent agency with Lerma as the sole owner.
 "Over those years, we have evolved beyond just the Hispanic market," Lerma said. "Today, we work across audience segments. We talk about ourselves as a cross-cultural agency built on the foundation of multiculturalism. And with brands increasingly needing to connect with a more multicultural America, we see ourselves as uniquely equipped to help brands navigate the future."
Lerma's agency continues to grow and get attention. They're doubling office space, opening new offices in downtown Dallas last year. Last year, Ad Age recognized LERMA/ as Small Agency of the Year. High-profile accounts include Avocados From Mexico, The Home Depot, Jim Beam, Maker's Mark, Instacart, and the Salvation Army.
In Super Bowl LVII, which aired in February, the agency had three spots, one for Avocados From Mexico and two for "He Gets Us." None of LERMA/'s ads have been more talked about than the "He Gets Us" campaign, which aims to reintroduce people to Jesus. Lerma said his agency gave the account a good amount of consideration before accepting the challenge. They took it on because they realized there was need for "rebranding" how Christians are perceived. "Christianity has been weaponized," Lerma said. "We wanted to create an ad that would unify a population as diverse as we've become."
Lerma said that while there were detractors from both ends of the cultural spectrum, most embraced the concept that the ads intend to get across.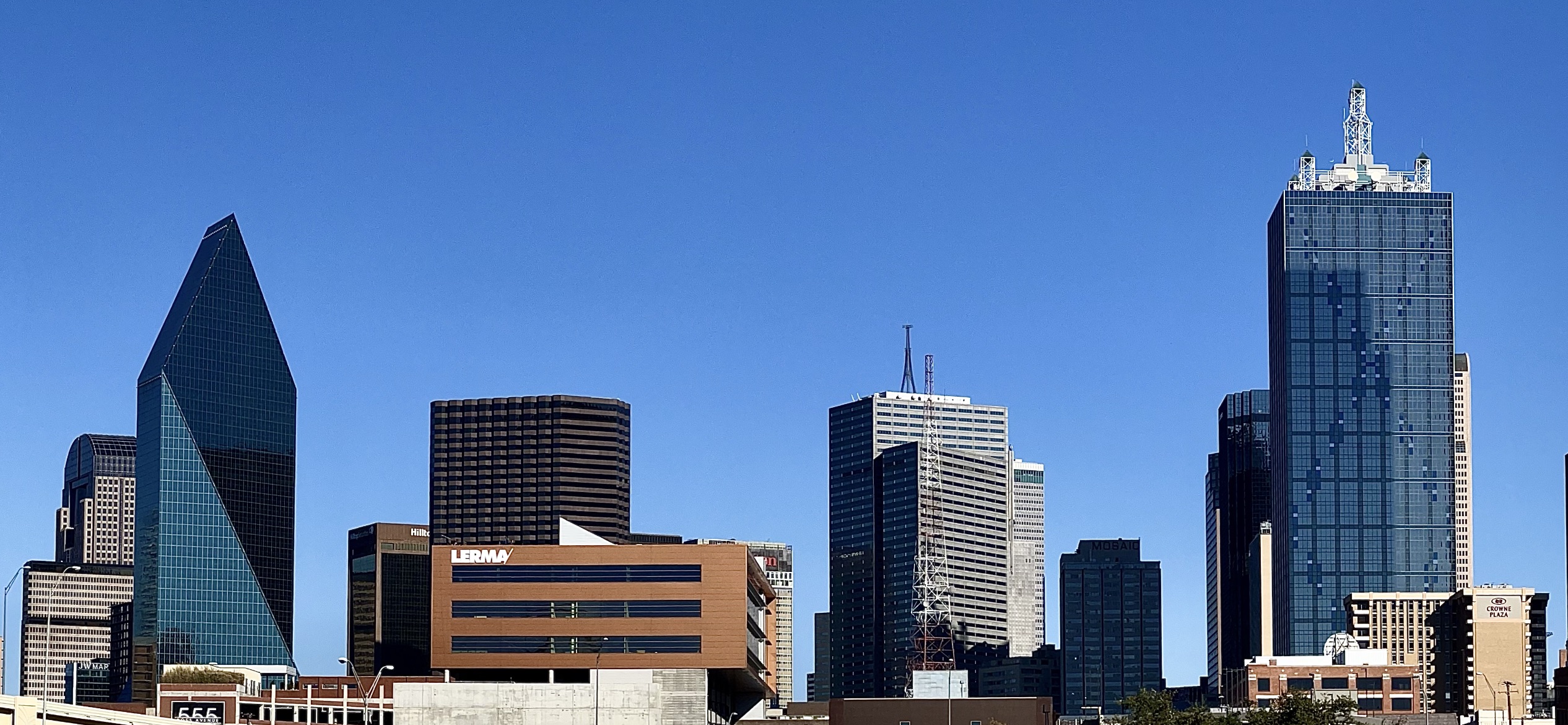 Another high point for Lerma will be June 29, when he will be presented with the 2023 Lifetime Achievement Award by the Dallas/Fort Worth Chapter of the American Marketing Association. The honor is given to an individual who has made a significant contribution to the marketing industry over the course of their career. "Pedro Lerma is a marketing and advertising veteran who is reshaping the advertising landscape in the DFW region and who has demonstrated exceptional leadership and innovation throughout his career," the AMA DFW website states. "His work has had a profound impact on the marketing industry and continues to make waves that are felt way beyond the boundaries of our market."
Lerma would not take sole credit for earning the tribute. "I am incredibly grateful for the opportunities I've been given and the people I've had the opportunity to work alongside. This accolade is one I share with a lot of people."
With these honors, what difference did a college diploma make? Lerma wonders if not having his degree may have held him back psychologically with buried insecurity. "That's no longer a hindrance. Maybe I do have more confidence now that I've accomplished earning a degree," he said.
As for any differences in Lerma's business world now that he has a degree, he says that as he looks for candidates for his company, he appreciates their accomplishments now that he knows what earning a degree takes, but he still recognizes other attributes even if they haven't completed a degree.
Although Lerma said he wouldn't change any of his past experience, he cautions anyone against following his example of earning a degree later in life. "Don't look at this as a model. I might have been more successful if I had finished the first time around."
Earlier this year, Lerma took the time to do something uncommon. He emailed MSU Texas administration to tell them how much he appreciated the support he received from Vidmar, former BAAS coordinator Delores Jackson, and Interim President Keith Lamb. "I felt indebted to them. Delores was so helpful and encouraging. The requirements were complex for me and she was super helpful," he said. Jackson has since retired.
"That outreach and the subsequent support from each of you meant a lot to me," Lerma wrote.
He told them that he didn't realize how meaningful earning a degree would be until he had his diploma. "… I have an enormous sense of pride and accomplishment … that I didn't really expect. As educators, I have to imagine you know that you impact lives positively every day. But I'm also sure that you don't hear about it nearly enough. So here you go. Consider my life impacted in the best way possible by your kindness and support."
Following are links to LERMA/ Super Bowl LVII ads
BAAS Info
The Bachelor of Applied Arts and Sciences degree is an adult completion degree which offers adult learners the opportunity to complete their undergraduate degree. The multidisciplinary approach of the BAAS degree builds on the adult learner's background and experiences, and allows flexibility and personalization in selecting courses that match academic, career, and personal goals. It combines applied course work, a general education curriculum, and advanced courses specifically oriented to career goals.
For more information, call 940-397-4400 or visit the BAAS webpage.