General
Education
Student Life
Against the odds – master's degree becomes reality for student
Kathy Floyd

05 May 2023

3 min read
Kelsey Weldon didn't think she'd make it to graduation day, but against the odds, on May 13, she'll walk the stage at Midwestern State University's commencement ceremony and receive her master's degree in school counseling.
The past year was not easy. Since graduating cum laude from MSU Texas with her bachelor's in kinesiology in 2018, Weldon had worked as a fifth-grade science teacher in her hometown of Jacksboro, Texas. That's in addition to being a mom of two children under the age of 5. On March 21, 2022, an F-4 tornado destroyed the elementary school and her home. Not only did her workplace get moved, but she was now without a home.
"We moved from elementary to middle school and continued with classes, and my family of four moved into a camper," she said. "I then changed jobs and took on coaching for the last two semesters. Between being a mom, wife, student, teacher, and coach, I wore a lot of hats, and at times I did not think I would make it."
Graduating from college already seemed like a long shot to Weldon because she was a first-generation student, and she struggled with reading, writing, and spelling because of dyslexia. But as a child, she loved playing teacher and knew that when she grew up, she wanted to work at Jacksboro ISD, just like her mom and grandmother.
A strong support network kept Weldon on track. Lisa Deweber, Weldon's dyslexia teacher at Jacksboro, was a huge influence on her self-confidence and love for school, and other teachers also encouraged her. She has now taught at Jacksboro for four years and has had the honor of working with some of the teachers who encouraged her as a student.
Weldon says her parents are her biggest supporters. "They taught me about hard work, how to study, and how to overcome challenges," Weldon said. She also credits her husband, Kirk, calling him her "best friend."
She began the journey to be a counselor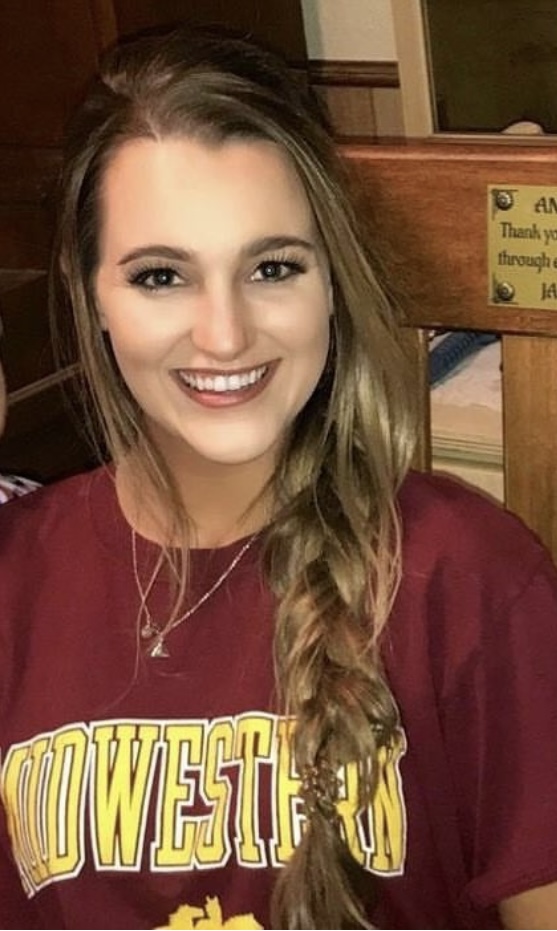 the summer after her first year of teaching. "With the support of my husband and our families, the wonderful professors at MSU, and a lot of praying and trust in God and his plan, I finally made it," she said. Weldon received the Outstanding School Counselor Award during the recent West College graduation celebration.
Weldon's family just moved into their new home and she has completed her last project as a graduate student. Her future plans include becoming a licensed professional counselor and working with children. "My dream would be to stay rooted in Jacksboro and pour myself into our community and children here," she said.
As Weldon had teachers and family in her life who encouraged her, she wants to do the same for her students. "It has been my dream to be the positivity and light that kids need to see in school," Weldon said. "I have the desire to encourage those students who do not feel like they can reach their dreams, those kids who struggle like I did, or even those who have no one else telling them they can do it. I believe all along God's plan for me was to stand in the gap for children, support them, guide them, and most importantly be a light for Him."