General
Culture and Society
Arts and Humanities
New exhibition at WFMA highlights works of emerging artists
A new exhibition at the Wichita Falls Museum of Art at MSU Texas highlights the works of 21 artists represented through the contemporary Dallas-based Erin Cluley Gallery and Cluley Projects. Cluley is an MSU alumna.
The artists showcased in A Survey of Artists from Erin Cluley Gallery work in traditional and alternative forms, including painting, sculpture, new media, photography, sculpture installation, and public intervention. This exhibition offers an opportunity to see exceptional works by emerging and mid-career artists based in Texas, the East Coast, Mexico, and Australia.
"I had a fantastic experience visiting the museum to install my piece, 'Wildflowers,'" said Du Chau, one of the artists featured. "The staff was so helpful and accommodating. It is an honor to be included in the exhibition along with the other notable artists."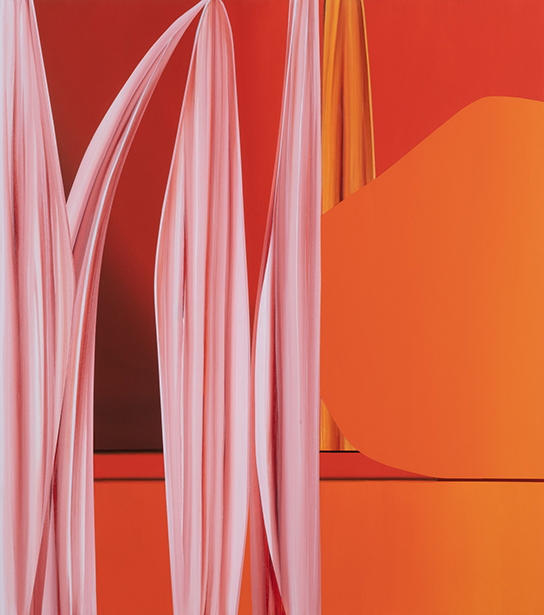 After graduating from MSU Texas in 2001, Cluley received her Masters of Fine Art at the Maryland Institute College of Art in Baltimore, Maryland, where she studied under Grace Hartigan. She served as the Director of Exhibitions at the Dallas Contemporary from 2009 to 2014 and opened Erin Cluley Gallery in the fall of 2014. In 2021, Cluley opened Cluley Projects – a satellite location focusing on artists in the region, fostering community, and uplifting emerging artists.
"A Survey of Artists from Erin Cluley Gallery" includes works by MSU Texas Emeritus Professor of Art Gary Goldberg, Chul-Hyun Ahn, William Atkinson, Sara Cardona, Du Chau, Kaleta Doolin, Ryan Goolsby, Karen Gunderson, Robert Horvath, Riley Holloway, Hidenori Ishii, Rachel Livedalen, Catherine MacMahon, Anna Membrino, John Miranda, Will Murchison, Nic Nicosia, Armando Sebastian, Madelyn Sneed-Grays, Kevin Todora, René Treviño and Zeke Williams.
Admission is free. The exhibition will be open through Aug. 5 and is sponsored by the Fain, Bryant Edwards, and Bridwell foundations. Contact the museum at 940-397-8900 for more information.