Sports
Health and Wellness
Student Life
General
Recreational sports, SAFB enjoy friendly competition
Andy Newberry

21 March 2023

1 min read
Midwestern State University Recreational Sports has enjoyed friendly competition with Sheppard Air Force Base recently, including a basketball game at D.L. Ligon Coliseum in February. There is a scheduled softball game April 27 and there are talks ongoing about Fall 2023 events, too.
"I think that these sporting events between MSU and SAFB align perfectly with our Core Value of Connections," Assistant Director of Recreational Sports and Wellness Center Cody Ford said. "Our sporting events have the opportunity to build valuable relationships between MSU Texas students and employees, SAFB personnel, and the community of Wichita Falls."
ABOUT REC SPORTS
All students, faculty, and staff are eligible to participate in all Recreational Sport's offerings.  All students must be currently enrolled at MSU. Check the page for updated calendar links and other league information.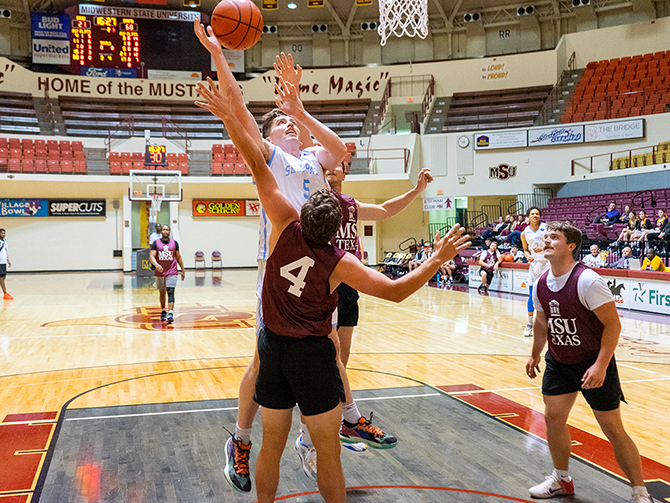 Fun night at D.L. Ligon