Arts and Humanities
Culture and Society
General
MSU Texas professor co-editor of book on Chicana artist
Kathy Floyd

08 August 2022

2 min read
The Chicana artist Consuelo Jimenez Underwood is known for using traditional and Indigenous fiber arts techniques to express her engagement with contemporary issues such as the natural world and the environment, immigration, and Chicana identity. Her body of work is considered essential to the study of Chicanx art history.
Jimenez Underwood's work is now the subject of a new anthology published by Duke University Press and co-edited by Ann Marie Leimer, professor of Art at Midwestern State University's Harvey School of Visual Arts, and Laura E. Pérez, professor of Chicanx and Latinx Studies and chair of the Latinx Research Center at the University of California, Berkeley.
The anthology Consuelo Jimenez Underwood: Art, Weaving, Vision is the result of five years of collaborative labor. Leimer said that the project began in 2014 when Pérez circulated a request for authors. In 2017, Pérez invited Leimer to join as co-editor of the book.
"I am honored to have been one of the midwives who brought this ground-breaking anthology on the work of Consuelo Jimenez Underwood to life," Leimer said. "The anthology furthers my research which is dedicated to producing and circulating scholarship on Chicana, Chicano, and Chicanx artists."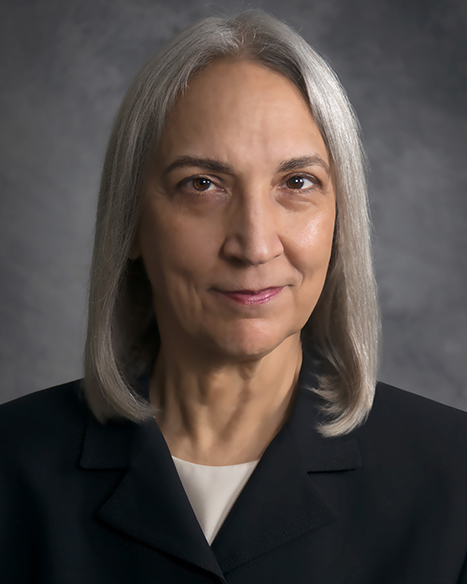 Leimer said the anthology included 16 authors, a preface by famed actor/director/playwright Luis Valdez, and full-color printing of a large portion of Jimenez Underwood's art.
Faculty intramural grants from the Office of Sponsored Programs at MSU Texas funded the purchase of a camera and audio equipment for Leimer to interview Jimenez Underwood and travel to UC Berkeley. A second grant helped with the publication. Perez and Leimer also received a Wyeth Foundation of American Art Publication Grant, which supported the full-color printing.
Publishers Weekly named the anthology one of its top 10 most highly anticipated art history publications for 2022. The book was released in June.
"Working with my co-editor, the artist, our authors, and the team at Duke University Press was a rewarding, enlightening, and moving experience," Leimer said. "I have been forever altered by the powerful presence and life-affirming energy of Consuelo Jimenez Underwood and of her beautiful, transformative, and visionary work."
The Duke University Press has posted the Introduction, Preface, Table of Contents, and other introductory material on their website. More information, including praise for the book and a contributor list, is posted on the book's webpage at the Duke University Press website.
Consuelo Jimenez Underwood: Art, Weaving, Vision
is available at the MSU Texas Bookstore.