Health and Wellness
Student Life
General
MSU Texas graduates share their experiences in dental hygiene program
28 February 2022

3 min read
Midwestern State University highlights the excellence of the Gaines Dental Hygiene Clinic and the Bachelor of Science in Dental Hygiene (BSDH) degree plan. Dental hygienists provide a wide range of services and can pursue a variety of career options including clinical, administrative/managerial, education, consumer advocate, research; and change agent. The program at MSU Texas also provides a gateway for many students into professional dentistry fields.
MSU Texas graduates recently shared about their experiences and accomplishments as the university celebrates its Centennial of excellence in teaching and learning.
Briana Reinert
Briana graduated from the dental hygiene program in 2009. She worked as a dental associate in Denison, Texas, for several years before her and her husband purchased a growing dental practice there.
"Not only did I get a phenomenal education from the program (at MSU Texas), but I also met my husband, Charlie, who was also in the dental hygiene program," Briana said. "I give this credit to a wonderful instructor, who paired us together for clinical exercises – twice in one week I might add!"
She said the MSU Texas Dental Hygiene program is well recognized for graduating very knowledgeable and confident dental hygienists. Briana's love and passion for the field began here, and she continued her academic journey at the University of Texas Health Science Center at San Antonio, earning her Doctorate in Dental Surgery in 2016. 
She and Charlie have two daughters, Claire (4) and Lucy (2).
Nina Rose-Peña
Nina graduated in 2015, and served as the president of the 2015 dental hygiene class. In 2019, she earned her Master of Arts in Curriculum and Instruction from Angelo State University. She is a member of both the American Dental Hygienists' Association and the American Academy of Dental Hygiene.
In 20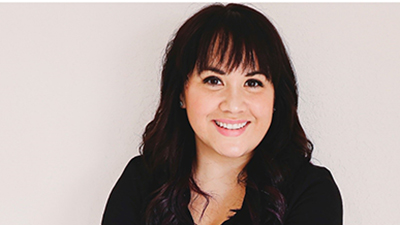 21, she opened her own business, Nina RDH, to empower, support, and inspire dental hygienists and dental hygiene students. Nina still practices dental hygiene at a private dental practice in Abilene, Texas. She also coaches others toward total wellness as an indoor cycling 
instructor and a certification-track wellness coach. 
Nina has regularly volunteered with the TDA Smiles Foundation via the Texas Mission of Mercy traveling dental mission, and she has partnered with pre-schools in her area to provide dental care presentations and free basic dental hygiene care bags to children. 
Melissa Reese
Melissa, a 2007 graduate, currently works as a public health consultant for tribes and nonprofit organizations (development of needs assessments, data analysis, program evaluation) as a public health registered dental hygienist within school-based sealant programs, and as adjunct faculty for both MSU Texas and the University of Oklahoma's dental hygiene programs.
Melissa served for eight years as an active duty officer in the United States Public Health Service, working exclusively within the Indian Health Service system. She also served as director of Mobile Smiles Oklahoma (MSO), a program utilizing mobile dental units to deliver free dental care and oral health, for three years.
Haley Buffington
Haley, a 2018 graduate, has worked at Scottish Rite Hospital for Children for the past three and half years. She has dental hygiene experience through a variety of private and corporate dental offices. She performs dental hygiene and dental assistant roles in a clinical and operational room setting with pediatric and oral maxillofacial surgery residents who attend TAMU College of Dentistry. She was awarded the Procter & Gamble 2017-2018 Preventive Dentistry Award in dental hygiene school.
About the Gaines Dental Hygiene Clinic: The Program offers the Bachelor of Science in Dental Hygiene degree (BSDH). Dental Hygienists are professionals, licensed by your state, who complete extensive educational and clinical preparation in preventive oral health care. They provide a wide range of services and can pursue a variety of career options including clinical, administrative/managerial, education, consumer advocate, research; and change agent.