Midwestern State University Faculty Award
Kathy Floyd

14 December 2019

2 min read
Dr. Tina Johnson, Associate Professor of Computer Science, received Midwestern State University's Faculty Award during the Dec. 14 commencement ceremony. The honor is given by MSU Texas faculty to a full-time faculty member for teaching excellence and service to the University.
"Dr. Johnson is a student-centered professor, not just for MSU students but for middle and high school students around the region," said Dr. Marcy Brown Marsden, Dean of the McCoy College of Science, Mathematics & Engineering. "She continually gets high evaluations from students in her courses, and is praised for her engagement with students in office hours and personal mentoring." Johnson's research program in virtual reality studies has attracted students to this area of growing interest worldwide, and it has resulted in interdisciplinary collaborations with researchers across campus in the health sciences as she worked to create a virtual heart model."
Johnson is an active mentor in the MS&U Girls Conference, held annually to allow girls in seventh and eighth grades to experience scientific methods, and female student and faculty mentors. "This has encouraged numerous young girls to go on in science, and some of those girls have become teachers themselves to continue to grow the pipeline," Brown Marsden said. Johnson is also a mentor to the Tech for Teens organization, providing them a space in Bolin Science Hall to learn computing languages and coding to accomplish their programming goals.
In addition to serving as a mentor to students, Johnson is an active member of her department, mentoring junior faculty, and participating in department leadership. She has been a member of both the McCoy Tenure and Promotion Committee and the MSU Tenure and Promotion Committee.
This year's finalists were Peter Fields, Associate Professor of English; Pablo Garcia-Fuentes, Assistant Professor of Economics; Eric Koger, Chair and Professor of Theatre; Jackie Miller, Assistant Professor of Radiologic Sciences; and Stacia Miller, Associate Professor of Kinesiology.
The first recipient of the Faculty Award was Arthur F. Beyer in 1977. The winner is selected by the faculty at large and kept secret until commencement. The Chair of the Faculty Senate typically presents the award on behalf of the faculty.
Related Posts
Culture and Society
Arts and Humanities
General
Culture and Society
Arts and Humanities
Culture and Society
General
Education
Business and Government
Policy and Law
Culture and Society
Education
Policy and Law
Business and Government
General
Student Life
Boundless Opportunities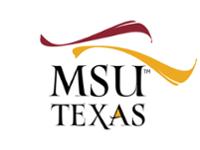 Give to Boundless Opportunities