MSU Texas Recognized for Social Mobility in 2020 U.S. News Rankings
MSU Texas Marketing and Public Information

18 November 2019

2 min read
U.S. News World Report ranked MSU Texas No. 46 in the category of Social Mobility for Regional Universities in the West in its 2020 Best Colleges rankings. The social mobility category is an enhancement to this years rankings to provide greater emphasis on outcomes for low-income and first-generation students.
The best college recognition is symbolic of the recent efforts by the Universitys staff, faculty and leadership to provide programming to support the needs of first-generation students, many from households whose family incomes are less than $50,000 annually. In Fall 2018, 34 % of full-time undergraduate students at MSU Texas received Pell Grants.
We are proud of this ranking from U.S. News World Report, said Dr. Suzanne Shipley, MSU Texas President. Our renewed emphasis to provide a strong student support system is evident as students are remaining actively engaged in campus life and service. That, in turn, is producing higher retention and graduation rates.
The methodology used for social mobility rankings measures how well schools graduated students who received federal Pell Grants. Pell Grant graduation rates are the six-year graduation rates of Pell Grant students adjusted to give more credit to schools with larger Pell student proportions. The full methodology is available at U.S. News World Report.
Also of interest in this year's ranking is the Campus Ethnic Diversity category. On a one-point scale, MSU Texas scored 0.64 among regional universities in the West. Based on the U.S. News diversity index, the closer a school's number is to 1, the more likely it is for a student to encounter students from a different ethnic group. It is important to note that the index does not include international students.
MSU Texas also garnered recognition as No. 31 in the Top Public Schools and No. 70 in Regional University West categories. MSU Texas regional ranking improved by 24 spots from the 2019 rankings.
Learn more about the MSU Texas rankings on the U.S. News Education website.
Boundless Opportunities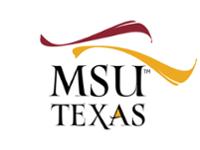 Give to Boundless Opportunities