Sports
Business and Government
Sports lesson spurred former MSU goalkeeper Sean Gill to great success in energy industry
Andy Newberry

29 October 2019

4 min read
Changing schools is a current trend for college athletes, especially those who are passed over for a position by another talented player.
Sean Gill faced that same dilemma. He enjoyed great success as the Midwestern State goalkeeper with the Mustangs going 16-2-1 with him in the net from 2004-06. But he was benched in favor of another talented player. That's sports. And Gill, even as a young man, understood it could be a life lesson.
Fast forward to today, and Gill is the Executive Vice President of land and business development at SLANT Energy LLC. That's not exactly the outcome he envisioned when he chose Midwestern State out of Rider High School. But staying home in Wichita Falls paid dividends in many ways for Gill.
His favorite memory on campus at MSU Texas? That's easy for Gill. "Meeting my wife."
Looking back to that tough day on the soccer field, Gill said, "I think losing my position as starting goalkeeper prepared me to persevere through adversity in the business world, and to push towards a common goal with teammates even if things were not going well for me personally."
Gill was an intern at Morgan Stanley during the spring of his senior year, and his first "real" job was as a landman for a local oil and gas company.
"My plan was to go into finance like my dad," Gill said. "I took an aptitude test after I graduated from MSU, and it pointed me towards architecture or real estate development. And a local real estate developer (Paul Clark)  recommended that I go become a landman."
Gill took that advice. And it paid off with SLANT, where he enjoys the chance to make a difference in the lives of others through his business.
He said the toughest part of going from being a college student to the business world was "learning that life is not all about me."
As for some advice from those following a similar path, Gill said, "while ambition is a great quality, you should also have realistic expectations when you leave school, and you should be patient when it comes to advancing in your career."
ALUMNI Q& A
Here are some questions and answers from a recent interview with Gill.
Q: Why did you choose Midwestern State?
Gill: I knew that MSU had a historically successful soccer program and solid academics, so when MSU offered me both athletic and academic scholarships to cover all of my costs, the decision was easy.
Q: What made you feel like that was the right choice?
Gill: I am confident that I made the right choice because I made lifelong friends and connections. I started volunteering with Young Life, got plugged into Grace Church, and met my wife, all while playing soccer and receiving a quality education.
Q: Something from a college class that stuck with you?
Gill: One thing I remember most was learning about the "time value of money."
 (For example, $10 today is more valuable than $10 a month from now).
Q: What is something people may not know about you?
Gill: I had never hunted until the fall of 2017 when I went duck hunting with my business partners.
Q: What's a typical day or week like running your business?
Gill: The only thing typical about my week is a Monday afternoon conference call with our management team. My office handles all of our land, regulatory, and HR matters; so my days tend to vary depending on what exactly is going on at the time (making acquisitions, drilling new wells, etc.)
Q: Biggest reward of your business?
Gill: I think the most rewarding part of any business is the chance to impact the lives of people that God has brought across your path, for example, the people you work with or employ. It has been amazing to be a part of a team that built a successful company from scratch.
Q: Something on your music play list?
Gill: If I'm listening to the radio, my dial is tuned Sportsradio 1310 The Ticket (96.7 FM in Wichita Falls).
Q: Something great you've read?
Gill: Everybody Always by Bob Goff
Q: Favorite TV shows?
Gill: Breaking Bad, The Office
Q: Favorite Sports Teams?
Gill: Manchester City FC, Auburn football and basketball
Q: A good weekend away for you includes?
Gill: Good weather and quality time with close friends and family.
Boundless Opportunities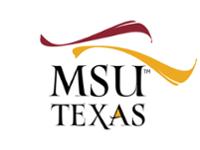 Give to Boundless Opportunities
MSU Texas alumni spotlight
Name: Sean P. Gill
College: Dillard College of Business
Graduation August 2007
Degree: BBA
Major:  Finance
Hometown:  Wichita Falls
Current job title: Executive Vice-President, Land and Business Development
Company: SLANT Energy, LLC (SLANT stands for South Louisiana and North Texas). It was co-founded by Stewart Stover, Thomas Saloom, and Gill.
Family: Wife, Laura; son, Jack, 6; daughter, Liza, 3.