Science and Technology
Health and Wellness
B-Line Medical LLC enriches learning environment for nursing, respiratory care
Andy Newberry

11 August 2019

2 min read
The students and faculty in the Wilson School of Nursing and the Department of Respiratory Care will have access to state-of-the-art simulation through a corporate sponsorship agreement between B-Line Medical LLC and Midwestern State University.
The sponsorship, approved by the MSU Texas Board of Regents in May, will provide the necessary equipment to simulate and record scenarios in a realistic way at the new Centennial Hall. Faculty will have the ability to observe and provide a more detailed review with their students.
"B-Line Medical is honored to partner with MSU's School of Nursing and Respiratory Care," said Chafic Kazoun, Co-Founder and CEO of B-Line Medical. "Nursing education is a critical area of focus for B-Line Medical and an area where we feel we can really deliver on our mission of effecting real and immediate improvement in the delivery of care."
In recognition of the sponsorship, the Board approved the renaming of the simulation center to the J.S. Bridwell Regional Simulation Center Powered by B-Line. The agreement provides hardware, software, and a five-year maintenance and support services plan.
"We are honored to enter into this agreement with B-Line Medical. Through this partnership our students will have exceptional opportunities for state of the art, high-fidelity simulation of clinical experiences in a safe environment," said MSU President Suzanne Shipley. "This caliber of learning sets us apart as leaders in the field."
The current center is used to train and evaluate mostly nursing students through active engagement in small group settings for individualized teaching and instruction. Faculty and students in respiratory care will experience the most noticeable change in their learning environment as the same technology will be installed in their new skills lab. More opportunities will be possible with the technology also extending to the United Regional Interprofessional Education Suite that will be available to the Gunn College of Health Science and Human Services as a whole.
"This partnership with B-Line provides for joint collaboration, research, and beta testing of new products," MSU Texas Provost James Johnston said. "In addition, we will serve as a show site and model for B-Line. Overall the partnership affords great opportunities for our faculty, staff, students, and B-Line Medical."
The simulation center is moving from the location at 917 Midwestern Parkway to the new 87,000-foot, state-of-the-art health sciences facility scheduled to open this fall. A grand opening is set for Sept. 6. 
Founded in 2005, B-Line Medical is exclusively dedicated to offering solutions that help healthcare professionals and educators improve the delivery of healthcare and enhance quality of care. Focused on the capture, debriefing, and assessment of healthcare training and clinical events, B-Line Medical's robust, yet easy-to-use web-based solutions are in use at more than 500 institutions in 35 countries. 
For more information visit B-Line Medical or call 1-888-228-3838.
Boundless Opportunities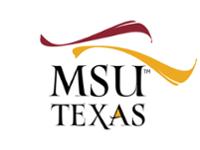 Give to Boundless Opportunities