12th Annual Welcome Back Dinner to feature "Too Tall" Jones
05 August 2018

1 min read
The 12th Annual MSU Texas Athletics Welcome Back Dinner features former Dallas Cowboy Ed "Too Tall" Jones as its guest speaker on Sunday, Aug. 19, at D.L. Ligon Coliseum.
The event begins with an enhanced silent auction and social beginning at 5:30 p.m. with Dallas Cowboy and Midwestern State memorabilia as well as other valuable items.
The dinner, catered by the Ribs Inc., follows at 6 p.m. while program begins at approximately 6:45.
Reserve your seat by submitting $75 for a student-athlete sponsorship. A limited number of complete tables accommodating six people with sponsor acknowledgement can be purchased for $350. Additional seats are available for $75. Purchase your tickets by contacting Sheri Mummert at 940-397-4779 or online at www.msumustangs.com/welcomeback.
Jones became the first football player from a historically black college to be selected with the first pick of the draft when the Dallas Cowboys took the 6-10 defensive end from Tennessee State to lead off the 1974 NFL Draft.
Jones took over the starting role at left end on Dallas' fabled Doomsday unit during his second season in 1975. Two years later, the Cowboys defeated the Denver Broncos in Super Bowl XII.
Then, at 28 years old and in the prime of his career, Jones left football to attempt a professional boxing career. The former Golden Gloves fighter posted a 6-0 mark with five knockouts over two years before returning to the gridiron for the 1980 season.
Crediting his boxing training regiment, Jones excelled during his second stint with the Cowboys, earning three consecutive All-Pro selections while appearing in the Pro Bowl following the 1981, 1982 and 1983 seasons.
He finished a 15-year football career - all in Dallas - as the fifth leading tackler in franchise history with 1,032 with unofficial total of 106 quarterback sacks.
It was a career that nearly didn't happen for Jones, who signed with Tennessee State University with the intent to play basketball. He left the team after two seasons to try his hand at football.
It was then that he earned his famous nickname. A teammate remarked that his pants didn't fit because he was "too tall to play football." The nickname suited Jones, who became a two-time All American helping Tennessee State to black college national championships in 1971 and 1973.
Boundless Opportunities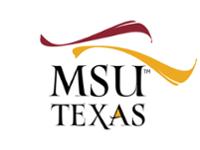 Give to Boundless Opportunities
Related Posts
General
Sports
Student Life
General
Student Life
Sports
Sports
Health and Wellness
Student Life
General