MSU-Burns Fantasy of Lights -- Beloved tradition opening set for Nov. 21
12 November 2016

4 min read
One of North Texas's most beloved traditions will come alive at 6 p.m. Monday, Nov. 21, when the MSU-Burns Fantasy of Lights Christmas displays light up the night. This marks the 42nd anniversary of MSU's association with the tradition begun by Wichita Falls businessman L.T. Burns and his wife Lillian in the 1920s.
MSU's carillonneur Jim Quashnock will begin the evening's events at 5:30 with holiday music on the Redwine Carillon in the Hardin Administration Building tower. After the lighting ceremony, students from Ben Franklin Elementary Choir will sing at 6:30 p.m. in front of the Hardin Building. The MSU Fantasy of Lights Wind Ensemble concert will begin at 7 p.m. in Akin Auditorium inside the Hardin Building. Santa Claus will join the festivities to visit with children, and free hot chocolate will be served.
Dirk Welch, coordinator for the Fantasy of Lights, said that it has been a privilege for MSU to be part of this tradition for the past 42 years. "The exhibition each year is a memorial to Mrs. Burns and a reminder to all of the joy, wonderment, and magic that is a part of the holiday season. We are honored and proud to continue such a remarkable and cherished tradition," Welch said.
Wichita Falls Independent School District's Carrigan Career and Technical Center continued its tradition of refurbishing some of the older displays. Carrigan students worked on the track and incline for the Little Engine that Could, a display added in 1977. The students, along with TNT Signs & Graphics, also refurbished the Wizard of Oz display, which was added in 1980.
The story of the lights began in the 1920s when Mr. and Mrs. Burns were newlyweds and could only afford a tree with a single bulb on the front porch as a decoration. With Burns' success in the oil industry, he began adding more displays each year. He died in a car accident in 1954, but Mrs. Burns continued adding to the displays at their home on Clarinda. After her death in 1971, the lights were left to her son, who died in 1974. The lights were then in the care of Archer City. The town offered the lights to Midwestern on the condition that they be operated free of charge as a memorial to Mrs. Burns. A photo of Mrs. Burns greeting visitors is posted near the welcome sign. Descendants of the Burns are active in the Fantasy of Lights work and sponsor several of the displays.
For the past two years, a 5K run has helped raise additional funds for the displays. This year, a 1-mile option has been added. The Fantasy of Lights 5K & 1-Mile Fun Run will take place at 5 p.m. Saturday, Dec. 3, beginning on the east lawn of the Hardin Building. 
Future musical performances scheduled include:
Friday, Dec. 2           Jefferson Elementary Choir at 6:30 p.m.
  Tower Elementary Choir at 7 p.m.
Tuesday, Dec. 6        Fain Elementary Choir at 6 p.m.
  WFISD Elementary Honor Choir at 6:30 p.m.
Thursday, Dec. 8       Burkburnett Middle School UIL Choir at 6:30 p.m.
Tuesday, Dec. 13      Burgess Elementary Honor Choir at 6 p.m.
Performances will be in front of the Hardin Building.
Wichita Falls TUBACHRISTMAS will perform at 6 p.m. and the Wichita Falls Community Orchestra at 7 p.m. Saturday, Dec. 17, in Akin Auditorium.
Admission to the Fantasy of Lights is free. Donations are welcomed and needed to maintain the displays, and to keep the Fantasy of Lights a successful holiday tradition. Online donations may be made at www.msuburnsfantasyoflights.com.
The displays will be turned on Sundays through Thursdays from dusk to 10 p.m. and Fridays and Saturdays from dusk to 11 p.m. Special daytime hours for school groups are 9 a.m.-2 p.m. Tuesdays and Wednesdays. For more information visit, fol.msutexas.edu/ or call (940) 397-4352.
Fantasy of Lights by the numbers
          200,000 - Estimated number of visitors to the Fantasy of Lights each year.
          36 - Number of lighted animated scenes.
          1,300 - Approximate number of man hours spent setting up and maintaining the displays.
          20,000 - Number of lights outlining MSU's Hardin Administration Building, Moffett Library, Bolin Science Hall, Central Plant, and D.L. Ligon Coliseum.
Additional holiday-themed events scheduled at MSU
MSU's Department of Music will present a Gala concert at 3 p.m. and 7 p.m. Saturday, Dec. 3, in Akin Auditorium, and the Jazz Band and the Midwestern Singers will present a concert at 7 p.m. Thursday, Dec. 8, in Akin Auditorium.
Also in the spirit of the season, the MSU Theatre will present Charles Dickens' A Christmas Carol at 7:30 p.m. Thursday-Saturday, Nov. 17-19, and Dec. 1-3, and 2:30 p.m. Saturday and Sunday, Nov. 19-20. A special 2:30 p.m. performance Saturday, Dec. 3, in the Fain Fine Arts Center Theatre also will be presented. People of all ages will enjoy this new, light-hearted approach to the tale of Ebenezer Scrooge. This interactive adaptation of the Christmas classic utilizes audience participation to supply sound effects, fill in for missing actors, and join in a Christmas carol sing-a-long. After Friday night's performance, the audience is invited to stay for a talkback session with cast and crew about any aspect of the production. General admission tickets are $10. Price is $8 for pre-college students, senior citizens, and military. For more information or for season ticket or group ticket information, call the box office at 940-397-4393, the publicity office at 940-397-4399, or the Department of Theatre at 940-397-4670.
Boundless Opportunities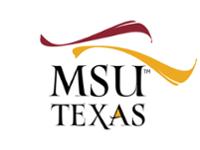 Give to Boundless Opportunities