MSU Programs Place on Best-Of University Lists; Rad Science First in Online Programs
12 September 2016

3 min read
Once again, Midwestern State University is ranked in multiple nationwide best-of university lists, including a first-place ranking for its radiologic sciences program. MSU also came in seventh in an America Unraveled list of the Top Ten Schools in the Texas Public University System.
OnlineColleges placed MSU's radiologic science program first in the nation of online radiologic science programs using six weighted requirements:
— in-state tuition, 20 percent;
— graduation rate, 10 percent;
— accessibility, based on the admissions rate, 10 percent;
— program prominence, based on how many of the degrees and certificates awarded by the school in 2014-15 were in this particular subject, 30 percent;
— related subjects, based on the number of similar programs that the school offers at any level, 15 percent; and
— variety of degree levels, based on the number of degree and certificate levels out of a possible nine that the school offers in this particular subject, 15 percent.
"Midwestern State University earns first place by achieving all around solid scores in our rankings," the site states. Also mentioned are MSU's "strong commitment" to its student body, and the choice of degree plans for radiologic sciences. The site used data from the National Center for Education Statistics, the Integrated Postsecondary Education Data System, the American Registry of Radiologic Technologists, and other sources. The complete list may be found at onlinecolleges.com/health/radiologic-science.html. 
America Unraveled ranked MSU seventh in its Top Ten Schools in the Texas Public University System. The site, which ranks destinations, activities, and food, among other listings, calls itself a "virtual travel machine designed to do one thing: assist you in discovering the thousands of historic places making America great."
The site compared tuitions to come up with "ten fantastic college options in Texas that do not come with a huge price tag when compared nationally to other public universities," the site states. 
CollegeChoice placed MSU 12th in its 2016 list of Most Affordable Undergraduate Business Schools. The site not only considered out-of-state tuition but also accreditation of the university and of the business program. MSU's Dillard College of Business Administration is accredited by the Association to Advance Collegiate Schools of Business.
Other positive factors listed by the site are the DCOBA building with investments in technology and the internship program that gives students real-world experience. The complete list may be found at collegechoice.net/rankings/cheapest-undergraduate-business-schools/.
Top Masters in Health Care ranked MSU's online master's degree in Health Services Administration at #16 nationwide in its list of the Top 20 Best Online MHA Degree Programs. "This comprehensive, interdisciplinary program offers one of the best and most affordable online health administration master's degrees anywhere, spanning business and finance, information technology and organizational management, and medical law and bioethics," the site states.
Accreditation, related programs, peer assessment, and affordability were criteria used in the ranking process. MSU was the only Texas school in the 20 ranked schools. 
OnlineU compared universities by degrees to place MSU's Sports Administration at #18 in its list of Best Value Online Colleges for Sports Management degrees. The site researched tuitions, then calculated academic strength using standardized average SAT and ACT exam scores with respect to the total points possible. Tuition data and academic strength scores were then entered in an internal algorithm to determine value scores and rank order.
The complete list may be found at onlineu.org/best-value-colleges/sports-management-degrees.
Boundless Opportunities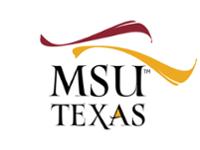 Give to Boundless Opportunities